Julio Jones misses Falcons practice due to lingering foot injury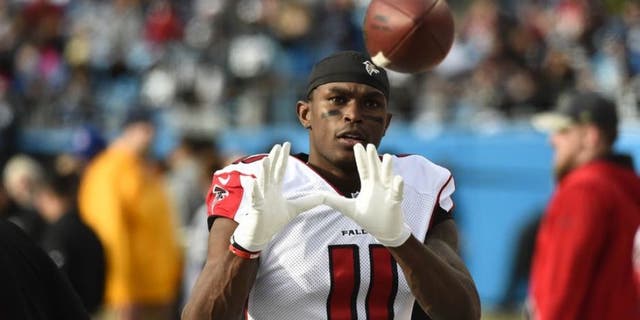 NEWYou can now listen to Fox News articles!
The Atlanta Falcons ensured that Julio Jones would be good to go for Sunday's NFC title game when addressing his lingering foot injury after Saturday's win, but it's clear there's still an issue there. Jones has battled the ailment for more than a month, and it's carrying into his postseason play.
He was forced to miss Wednesday's practice as a result of the injury, though Dan Quinn said there's no doubt he'll play Sunday.
Quinn added that Jones may be limited leading up to the big game, but the Falcons do have a plan for him. The day off was by design, and Jones will get more work in the coming days.
"We will get him more work as the week goes on," Quinn said during his press conference.
Jones did participate in the walkthrough. He was the only player to miss practice due to injury. Taylor Gabriel, Keanu Neal and Jonathan Babineaux were all limited by injuries.