John Madden weighs in on Raiders move to Las Vegas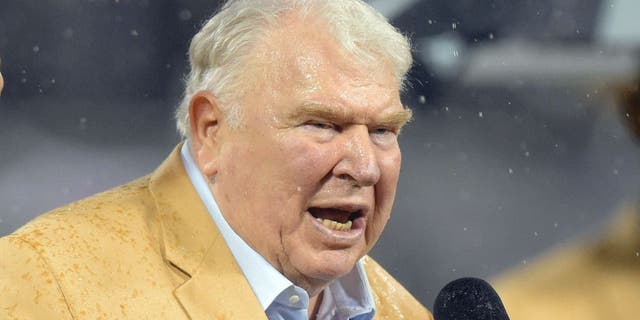 NEWYou can now listen to Fox News articles!
John Madden, the Hall of Fame coach and one of the most recognizable faces in the history of the Raiders, said he couldnt believe the news that his former franchise received approval from the league to leave Oakland in favor of Las Vegas.
I didnt think that that would happen and when they got a vote of 31-1, I was really shocked and I was surprised not only that it happened, but how quickly that it happened, Madden told Howard Balzer, Joe Horrigan and James Lofton on Hall of Fame Radio. And Im not sure that they have that whole deal together yet. Im not sure that they even know exactly what this stadium is how many (seats it has), where its going to be and all those things."
Madden guided the Raiders to their first Super Bowl title during his 10-year run as the head coach in Oakland before becoming one of the iconicfigures in broadcasting.
Focus On Sport/Getty Images
The Raiders left Oakland for Los Angeles before the 1982 season only to return to the Bay Area 13 years later. NFL owners overwhelming approved the Raiders relocation last month, but the team will remain in Oakland for at least the next two seasons as it awaits the completion of the $1.9 billion dome stadium in Las Vegas.
Madden warned of the problems coaching a team that resides in Las Vegas, pointing out the problems he would have with the bottom 10 players on the roster in terms of behavior.
"I would hate to be a coach to take a team in there," Madden said. "I would hate to have my team in Las Vegas on Saturday night before the game … every team has a bottom 10."
But what really eats away at Madden is his concern that once the Raiders eventually leave, the city will do away with the Oakland Coliseum, erasing the history that was made in that building.
"With the [state of the] stadium now, when they move out, that's going to be torn down, and it's going to be a high rise or some doggone thing. There'll be no more Oakland Raiders," he said. "There will be no more history of the Oakland Raiders, and that really bothers me.
"Boom, it just goes away."