Italian Olympic team names blood-boosting hormone used by defending champ Schwazer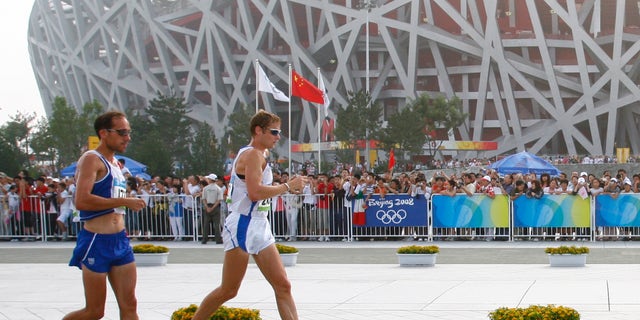 The Italian Olympic team says it expelled 50-kilometer walk defending champion Alex Schwazer from the London Games because he tested positive for the blood-boosting hormone EPO.
The national Olympic committee says it has now suspended Schwazer and formally opened a disciplinary case. The 27-year-old walker was scheduled to defend his Olympic title Saturday and never arrived in London.
Schwazer was removed from the team Monday because of the results of a doping control sample taken July 30 by the World Anti-Doping Agency.
Italian officials confirmed Tuesday that Schwazer's test revealed traces of EPO, which increases production of oxygen-carrying red blood cells.