Gerhart set for surgery, hopes for another chance in Jacksonville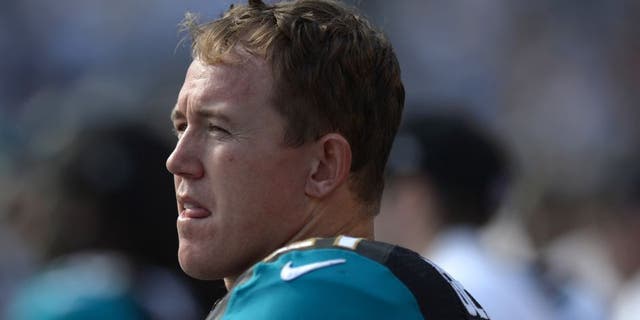 Jacksonville Jaguars running back Toby Gerhart, who was placed on injured reserve last weekend with a sports hernia, is scheduled to undergo surgery to repair the injury.
Per ESPN's Mike DiRocco, Gerhart will travel to Philadelphia to see core specialist Dr. William C. Meyers on Thursday. The recovery time from the procedure is expected to take six weeks.
Gerhart suffered an abdominal injury in the preseason that never fully healed, eventually becoming a sport hernia that proved too difficult to play through.
This marks the second straight year Gerhart has dealt with injuries after being hampered by an foot injury last season that limited him to 326 yards rushing and two touchdowns. With the veteran running back set to earn $3 million next season, he said he knows his future in Jacksonville is in doubt.
"I's frustrating and difficult not to think about your future," Gerhart said, per ESPN. "But I'm not a GM and I'll let the media speculate what's going to happen but I think when I am healthy - (like) this year in the summer and training camp and the first two preseason games - I think they know what I can do.
"I want to be back here, and I'll be back better than ever after I get fixed Thursday."
In seven games this season, including one start, Gerhart ran 20 times for 44 yards. He also caught three passes for 23 yards.