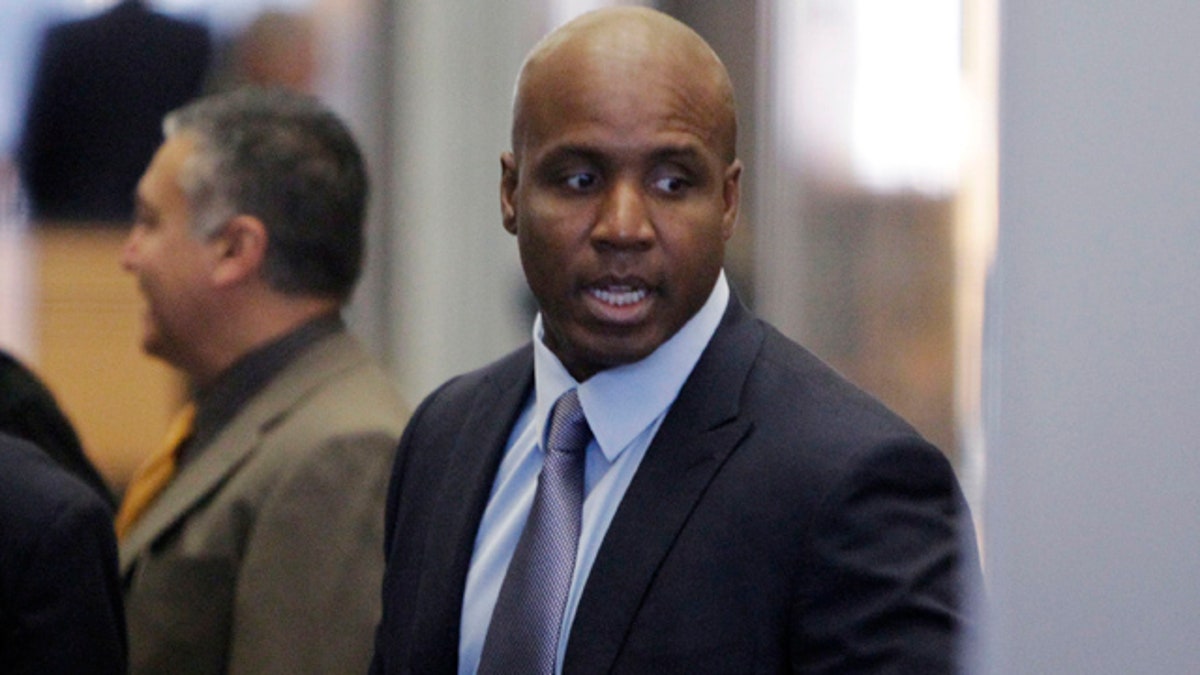 SAN FRANCISCO -- The San Francisco Giants' former head trainer testified Tuesday that Barry Bonds added significant muscle mass in 1999 and that he recommended the slugger's personal trainers be banished from the team's facilities the following year.
Stan Conte, who is now the Los Angeles Dodgers head trainer, told the jury that Bonds viewed him and the medical department as "spies" for the owners.
Conte said he suggested to general manager Brian Sabean and manager Dusty Baker at spring training in 2000 that Bonds' trainers, Greg Anderson and Harvey Shields, should be barred from the Giants training room and clubhouse.
Conte said that Sabean told Conte to evict the trainers himself. Conte testified that Sabean remained silent when he asked the general manager to back him if Bonds complained. Conte testified that he understood from Sabean's silence that he didn't have the general manager's backing and he dropped the subject.
Conte also testified that he noticed Bonds had bulked up before the 2000 season and noticed acne on the slugger's back, which prosecutors allege is a side effect of steroid use.
Before Conte's testimony, two witnesses discussed the urine samples Bonds provided during the 2003 season. Prosecutors allege those samples tested positive for the designer steroid THG.
The two witnesses, Barry Sample, chief science officer of Quest Diagnostics, the company that analyzed Bonds' urine, and Dale Kennedy, who collected the sample, were necessary to establish that Bonds' samples were handled properly and can be used as evidence.
Bonds, the major league record-holder for home runs in a career (762) and a season (73), has pleaded not guilty to four charges that he lied to a grand jury when he denied knowingly taking performance-enhancing drugs. He also pleaded not guilty to a charge of obstruction.
Tuesday morning's testimony was far less dramatic than the testimony of Bonds' former mistress Monday. Kimberly Bell testified that Bonds told her he used steroids and became verbally abusive toward her at the end of their nine-year relationship.
She also testified that Bonds' testicles shrank during their relationship. Prosecutors allege that testicle shrinkage is a side effect of steroid use.
That testimony came under fire outside the presence of the jury Tuesday.
At issue is a concession Bell made on the witness stand Monday. Bell testified that she exaggerated when she told a grand jury that Bonds' testicles shrank by half late in their nine-year relationship.
She said Monday that Bonds' testicles shrank and changed shape, but not as dramatically as portrayed before the grand jury.
U.S. District Judge Susan Illston said Tuesday she was "struck by" Bell's concession. The judge was reviewing transcripts of Bell's grand jury testimony. One remedy under consideration is for the judge to tell the jury to disregard Bell's testimony regarding Bonds' testicles.
The judge didn't indicate when she would rule on the matter.
Former AL MVP Jason Giambi and his brother, Jeremy Giambi, are expected to testify later Tuesday. The brothers have both admitted to using performance-enhancing drugs they obtained from Anderson.
Prosecutors hope to use the players' testimony to bolster their position that Bonds knowingly used steroids obtained from Anderson.