Floyd Mayweather: 'I think the fight will happen' with Conor McGregor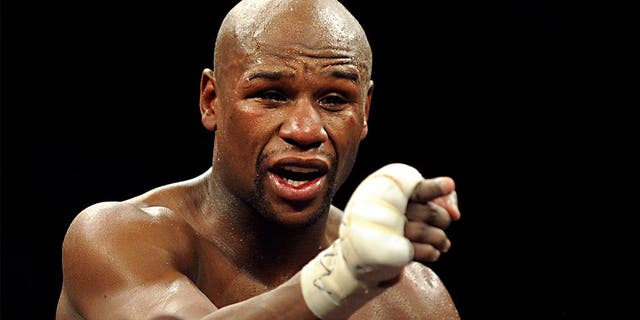 For months, Floyd Mayweather has been teasing his return to the ring for a showdown with UFC superstar Conor McGregor and now that appears closer to reality than ever before.
Mayweather has been pursuing the fight with McGregor for more than year in a matchup that would likely be one of the biggest and most lucrative bouts in combat sports history.
On Saturday, Mayweather commented on the showdown with McGregor and sounded more confident than ever that a deal would be struck to pit one of the greatest boxers of all time against the biggest UFC draw in the history of the sport.
Mayweather's representatives, including Al Haymon, are expected to meet with UFC president Dana White in the coming days to begin hashing out a deal for the two fighters to meet in the ring later this year.
Mayweather was responsible for the first rumors about this fight leaking out more than a year ago but only now is the matchup actually coming together.
White finished negotiations with McGregor last week for the split that will be shared between the fighter and the UFC and now it's all about striking a deal with Mayweather.
If the two sides can come to an agreement, McGregor and Mayweather would meet in a boxing match that could break pay-per-view records as well as live gate and total revenue for any bout in combat sports history.
It certainly seems Mayweather is confident that negotiations with the UFC and McGregor will go well enough that he'll put on his gloves again and look for the 50th win of his professional career later this year.