Five Hawks among one list of NBA's top 100 players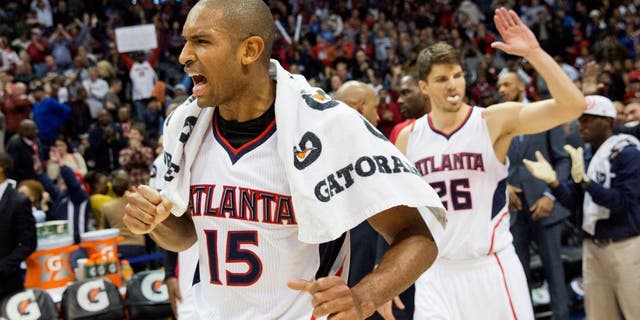 The Atlanta Hawks head into the 2015-16 season with high aspirations.
Coming off a 60-win regular season and Eastern Conference finals appearance last season, the Hawks are hoping to build off last year's momentum and once again challenge the Cleveland Cavaliers for conference supremacy.
If that is to happen, though, it will be in large part because of the Hawks' depth across the roster, not their starpower. The loss of DeMarre Carroll hurts, but the addition of Tiago Splitter helps in a big way.
Now, Al Horford, Paul Millsap, Jeff Teague, Kyle Korver and Splitter are getting the recognition they deserve, as all five were named to Sports Illustrated's list of the top 100 players in the NBA.
Horford was the highest-ranked Hawk, finishing No. 21 overall in between Paul George (No. 20) and Chris Bosh (No. 22). Millsap finished just behind Horford at No. 32, among the likes of Eric Bledsoe and Gordon Hayward.
Behind them is Jeff Teague (No. 41) and Kyle Korver (No. 46), who finished in the same range as Goran Dragic, Joakim Noah and Andre Iguodala. And then much further down the list, at No. 74, is Splitter, who finished near Thaddeus Young and Andrew Bogut.
Carroll, who is now with the Toronto Raptors, ranked No. 81 on the list.
It's clear that, judging the talent the Hawks' five best players are ranked with, the Hawks have enough talent and depth to contend for the Eastern crown.
(h/t Atlanta Hawks)