Filling in for Castro, Astros' Stassi wants to make most of promotion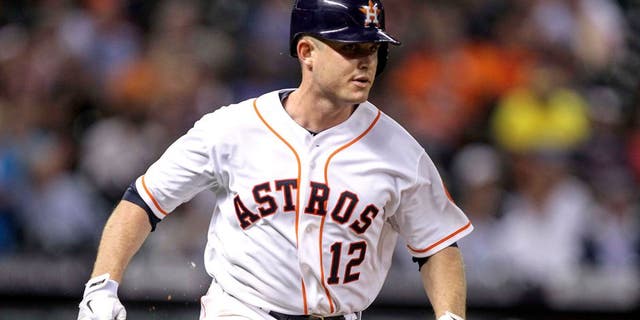 NEWYou can now listen to Fox News articles!
The Houston Astros lost catcher Jason Castro on Saturday after he suffered a right quad strain in Friday night's game. Since the club doesn't expect him back in action for at least a few weeks, catcher Max Stassi was promoted from Triple-A Fresno to take his place.
Stassi was already expected to be among the players brought up by Houston once rosters expand on September 1, but he received the call a few days ahead of schedule.
Now with the Astros for the third straight year as a late-season addition, Stassi told Jose de Jesus Ortiz of the Houston Chronicle that, "It feels good to be back. "It's unfortunate what happened to Jason. I'll just be up here trying to learn from him and (Hank) Conger and contribute to this team as much as I can."
In his limited playing time at the major-league level, Stassi has a slash line of .333/.357/.407 with seven hits in 20 at-bats. Filling in for Castro, it seems presumable that Stassi will get some playing time whenever manager A.J. Hinch wants to give Hank Conger a break behind the dish.
Speaking with Ortiz, Stassi reiterated that he's interested in doing whatever he can to help the Astros maintain their lead in the AL West: "These guys are winning. I'm just going to try to mesh right in and help them out in any way I can."