Fans weigh in: Harvick most likely to bounce back at Kansas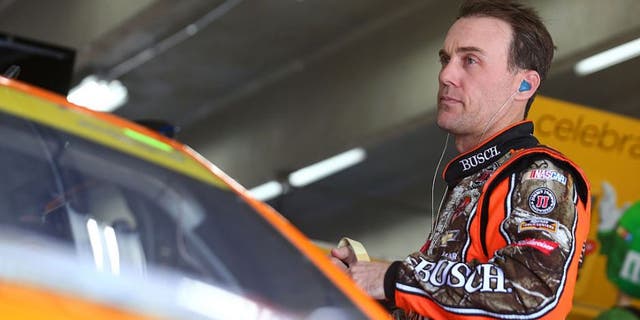 We asked and you, the fans, responded to which Chase driver would have the biggest rebound at Kansas Speedway after having struggles in the opening race of Round 2 at Charlotte Motor Speedway.
Kevin Harvick dominated the poll with 48 percent of the vote in favor of him having the biggest rebound.
In each of the past two seasons, Harvick has won big races when he's needed it most in the Chase for the Sprint Cup.
In 2014, he won at Phoenix to advance to the championship race at Homestead on his way to winning the championship, then last year he won at Dover to lock up a spot in the Round of 12.
Chase Elliott finished with 34 percent of the vote with fans giving him the second-highest chance to overcome his struggles at Charlotte.
Elliott has shown speed in all four of the Chase races so far, leading more than 300 laps, including 103 at Charlotte before getting caught up in a crash.
The final three drivers -- Joey Logano, Denny Hamlin, and Austin Dillon -- all came in with 10 percent or less of the remaining total with fans not giving them much of a chance to advance to the Round of 8.
With two races remaining in the Round of 12, it'll be difficult for all five drivers to overcome their issues at Charlotte, but if one could find Victory Lane then all problems would be solved.