Ezekiel Elliott did a pantsless interview after the Cowboys' win over the Packers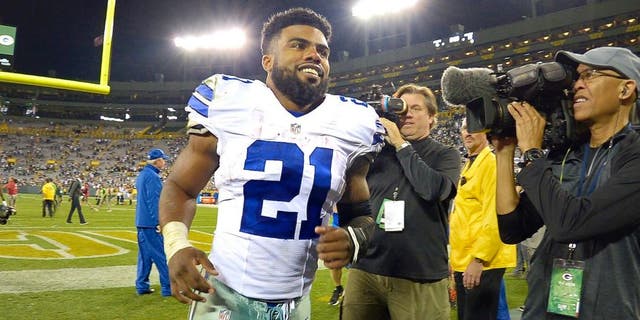 For the third consecutive week, Ezekiel Elliott rushed for more than 130 yards, becoming the first rookie running back ever to accomplish that difficult feat. He and his 157 yards were among the driving forces behind the Cowboys' dominant 30-16 win over the Packers, moving them to 5-1.
Following the victory, Elliott was the center of attention, and rightfully so. Incredibly, he nearly matched the Packers' total rushing yards allowed through the first four games (171 yards) by himself.
He was even so excited about the win that he did a postgame television interview with no pants on.
This is a guy who's always having fun and smiling, regardless of the situation. This was clearly a situation where he had to laugh, and did so on Twitter afterwards.
All is good in Dallas where the Cowboys sit comfortably atop the NFC East.