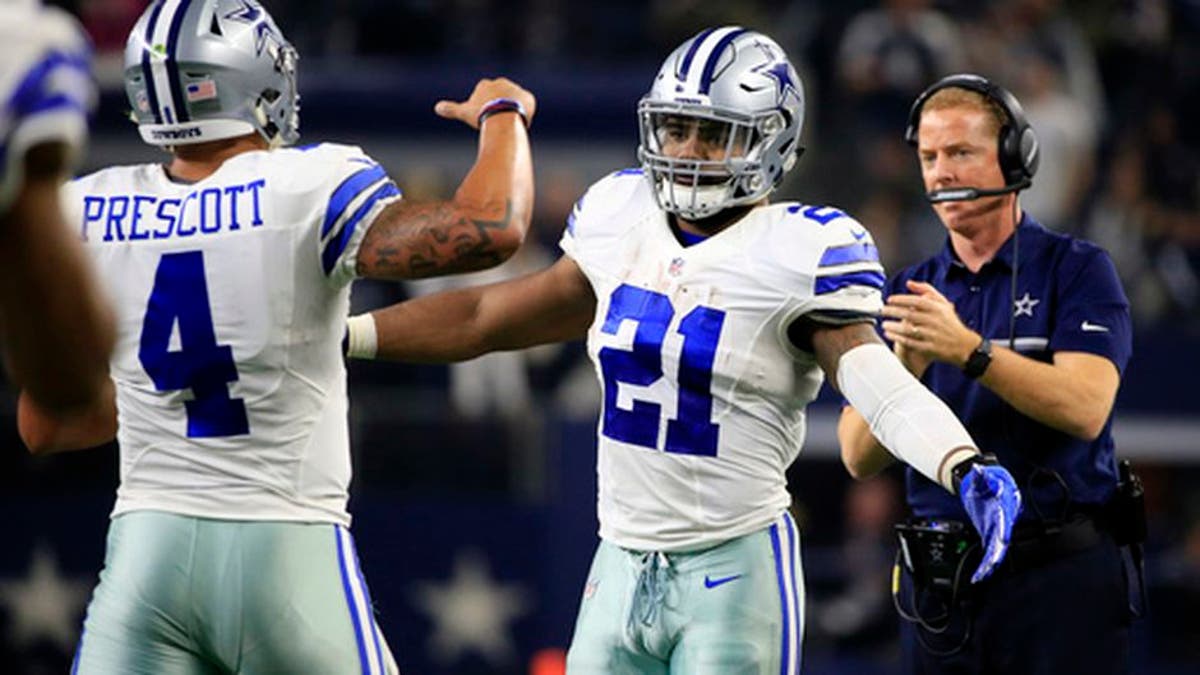 Ezekiel Elliott had one of the best rookie campaigns by a running back in NFL history, falling 177 yards shy of Eric Dickersons rookie rushing record despite sitting out the final week of the season. Dak Prescott went from somewhat of an afterthought fourth-round pick to Cowboys' franchise quarterback, leading the team to a dramatic turnaround in 2016.
But that doesnt mean Elliott and Prescott havent been working on their games in the offseason. The reigning NFL Offensive Rookie of the Year and star quarterback participated in the Cowboys home run derby Monday and discussed what theyve been looking to improve upon in their sophomore season.
Becoming a more dominant second-level runner, Elliott said, via the Dallas Morning News. I think there were a couple of times last year where I couldve been [better] on certain runs when I got to the second level. So just kinda focused on finishing my runs and making guys miss at the second level.
That must be a scary thought for opposing defenders. Elliott, who led the NFL in rushing yards and attempts last season, consistently got to the second level thanks in part to the Cowboys' dominant offensive line.
If Elliott, who had three runs last year that went for more than 40 yards, adds some elusiveness to his game, he could threaten to become the eighth player in history to rush for 2,000 yards in a season.
As for Prescott, he wants to progress in all facets.
Im only one season in, so the whole game, said Prescott, who threw for 3,667 yards with 23 touchdowns and four interceptions as a rookie. Theres a lot of things. I can study film better, get better at my drop-backs, be more accurate at times. Theres a lot I can get better at.
Judging by the footage from Mondays home run derby, neither will focusing on becoming two-sport stars anytime soon.