Eddie Lacy just barely makes weight to earn a $55K bonus with the Seahawks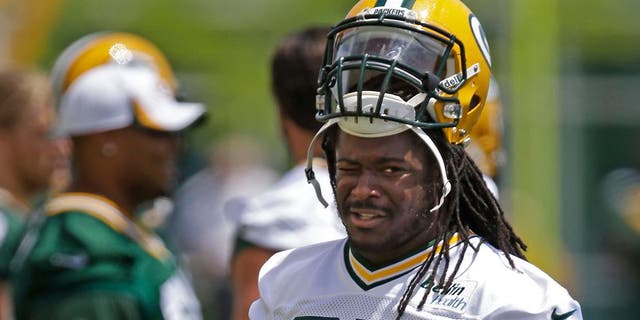 Eddie Lacy has had trouble not only staying healthy in recent years, but also remaining at his ideal playing weight. Two years ago, he was well overweight and it clearly impacted his play negatively.
Lacy is no longer in Green Bay after signing with the Seahawks, but the weight concerns are still there. In his contract, Seattle included a clause for this exact situation. The Seahawks want to make sure Lacy stays in shape, and what better way to do so than to give him money.
On Monday, he had his first weigh-in with the Seahawks. If he was below 255 pounds, hed activate a $55,000 bonus. He just barely made the cut, weighing in at 253 pounds, according to his agency.
Lacy came dangerously close to losing out on a hefty pay day, but whether he was 2 pounds or 20 pounds under 255, the money is the same. This wont be the last weight check Lacy has to go through as the Seahawks will keep a close eye on his conditioning this summer.