Eagles OC Shurmur: We haven't decided if Bradford will play preseason opener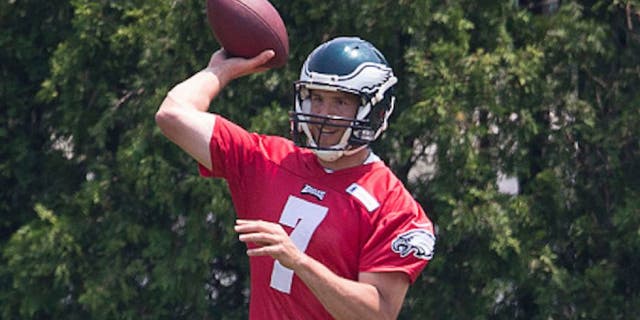 When the Philadelphia Eagles opened training camp, Sam Bradford was ready to rock as the first team quarterback during team drills. Bradford hasn't missed much time since, but the Eagles have no plans to rush him back. In fact, according to offensive coordinator Pat Shurmur, there is no guarantee that he will be out there when the Eagles open up the preseason this Sunday.
"We haven't finally discussed that," Shurmur told reporters when asked about Bradford's snaps in the upcoming preseason game, per Eagles.com "We want to see we've got a couple solid days of training here, and then we'll regroup at that time, and I'm sure you'll get a shot at coach [Head Coach Chip Kelly]. He'll let you know."
If Bradford can't give it a go, Mark Sanchez will once again step in with the first team offense. Sanchez expected to enter training camp in an open competition for the starting quarterback job, but he has primarily worked with the second team offense.
(h/t Philadelphia Eagles)