Eagles' Kiko Alonso dealing with with 'nagging' knee ailment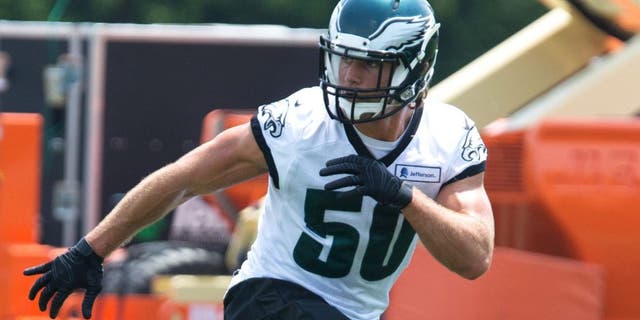 The Philadelphia Eagles were hoping to get linebacker Kiko Alonso back for the third preseason game, but a nagging knee injury ultimately held him out. After going through pregame warm-ups, Alonso decided to be cautious and sit the game out.
According to Alonso, he is on track to suit up for the Eagles' regular season opener, per Zach Berman of the Philadelphia Inquirer. Head coach Chip Kelly has not decided if Alonso will suit up for the team's final preseason game on Thursday, but he also revealed that this knee injury has nothing to do with Alonso's recovery from a torn ACL.
The Eagles and Alonso are hoping to get in some action this preseason as a tune up for what's to come. Alonso hasn't taken a regular season snap since December of the 2013 season.
(h/t Philly)