Dele Alli named PFA young player of the year for second year running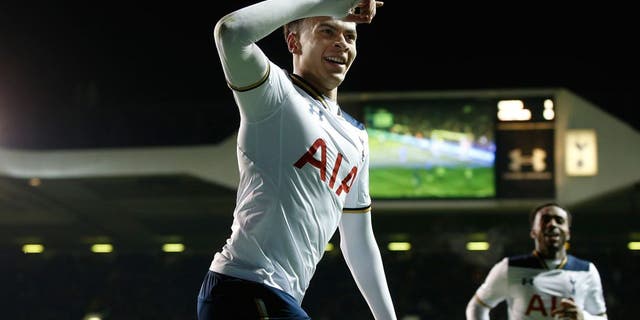 Surprising absolutely no one, Tottenham's Dele Alli has been named PFA Young Player of the Year for the second year in a row.
Alli's had an incredible year, scoring 16 goals and adding an assist for Spurs in Premier League play. He's been one of Tottenham's most important pieces, and a key part of the reason they're locked in the middle of a legitimate title race with Chelsea.
Voted on by his peers, Alli was in contention for the award against Spurs team-mate Harry Kane, Everton striker Romelu Lukaku, Burnley defender Michael Keane, Sunderland goalkeeper Jordan Pickford and Manchester City winger Leroy Sane.
Said the 21-year-old shadow striker: "I'm extremely proud. It's a great honor for me -- obviously the second year in a row -- but I've still got a lot to do, I've got to keep working hard. I've got to keep improving.
"The big thing for me, after last season, is I wanted to put my chances away more. I got a lot of chances last season that I wasn't putting away. I wasn't as clinical. I've still got to improve on that, still had a few chances that I've missed, so I'll keep working on that. But there's a lot of little bits that need improving."
Alli's Spurs were just beaten by Chelsea in the FA Cup semifinal, but they're back in action on Wednesday against Crystal Palace, looking to close the gap on the Blues in the title race.