DeAngelo Williams takes shot at Pats: Only Tom Brady likes Belichick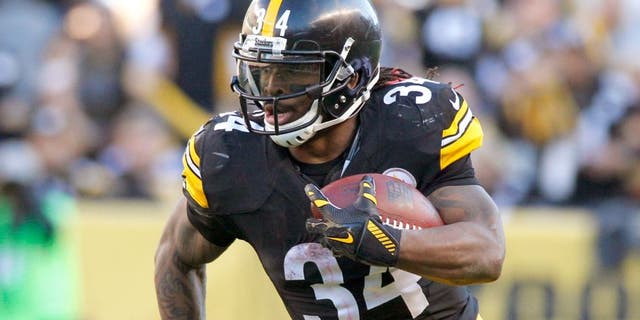 NEWYou can now listen to Fox News articles!
After an injury-riddled season in 2014, DeAngelo Williams' career appeared to be on the verge of coming to a close. He played just six games and had career-lows in yards, touchdowns and receptions.
In turn, the Carolina Panthers released him in March. The Pittsburgh Steelers came calling fairly quickly despite having Le'Veon Bell in the backfield. Williams surprised nearly everyone this past season when he rushed for 907 yards and tied for the league lead with 11 touchdowns.
One team that could have used him after suffering several injuries at running back is the New England Patriots. Williams, however, would have preferred not to play for Bill Belichick.
He took to Twitter on Monday, taking a shot at the Patriots by saying "only Tom Brady likes the head coach."
It's not often a player takes a shot like that at an opposing head coach, but Belichick's been picked on before thanks to Deflategate and Spygate. There's no denying he wins, though. And Williams would almost certainly reach the playoffs, if not the Super Bowl, next season if he was wearing a Patriots uniform.
However, Williams is under contract with the Steelers for 2016 and likely isn't going anywhere after proving to be a valuable backup. If Pittsburgh does cut ties with the veteran back, the Patriots obviously could be a potential landing spot.