David Ortiz rips 'arrogant' Bobby Valentine, calls 2012 'worst season of my career'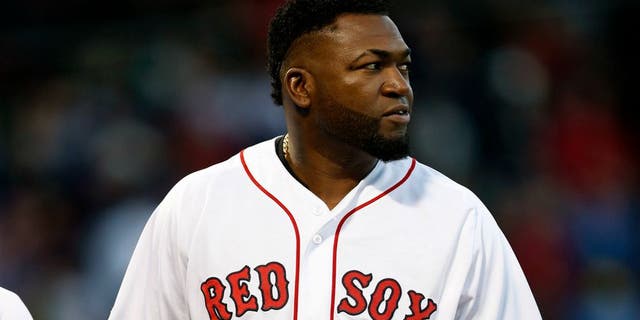 Five years later, the Bobby Valentine era in Boston which lasted only one season still is a sore spot for everyone from Red Sox fans to David Ortiz. In his upcoming book, Big Papi chronicles that disappointing 2012 season and throws some serious shade at his former manager.
Valentine was fired following that 69-93 campaign, as the team posted its highest loss total since 1965 before winning the World Series in 2013 under new manager John Farrell. But its that 2012 season that still irks Ortiz, who chronicled his failed relationship with Bobby V in Papi: My Story, an excerpt of which can be found at SI.com.
Ortiz admittedly didnt know Valentine before that season but decided to keep an open mind, despite plenty of warnings from those within the sport. But it didnt take long for Big Papi to form his own opinions, and they werent positive (see: "aggravating as hell, arrogant and disrespectful"). Among the highlights:
* It was all about [Valentine] in the spring. It was as if he wanted to prove how smart he was by running us through all these drills hed used while managing in Japan, drills we had never done before. Bobby was in his own bubble, and I just wanted to get him out of it and tell him, [Expletive] you.
* [Dustin Pedroia, Adrin Gonzlez and I] decided to meet with Bobby in his office and attempt to tell him how he was being perceived. It was a waste of time. We tried reasoning with him, and it was like communicating with a wall. All he did was roll his eyes and look everywhere but at us. It could not have been more obvious that he didnt care what we had to say. We left his office shaking our heads.
* I thought that I would never have to hear from Bobby Valentine again after ownership fired him one day after the season ended. Of course, Bobby didnt know how to leave town quietly.
Id heard that he was going to be on TV with Bob Costas, talking about his time in Boston and other things. I watched the whole thing and was shocked when I saw him tell Costas that I had quit on him and the Red Sox. All season long I was the one who had defended him, who had tried to have his back, even when it was an unpopular stance to take as far as my teammates were concerned. But it was the right thing to do, and now he had the balls to go on national TV and suggest that I quit?
Days later, he tried to call me and apologize. I didnt want to hear it. We had already made a trade with Toronto to bring back John Farrell to be our new manager. I knew him, kind of. Farrell had been our pitching coach when we won the World Series in 2007. When we traded for him, no one called or texted to say good luck. I figured we were in good hands.
James Devaney/GC Images
Ouch.
Ortiz added that 2012 was without a doubt, it was the worst season of my career. And now we have much more insight into why.