Daniel Cormier says Luke Rockhold is ready to wrestle with, beat Chris Weidman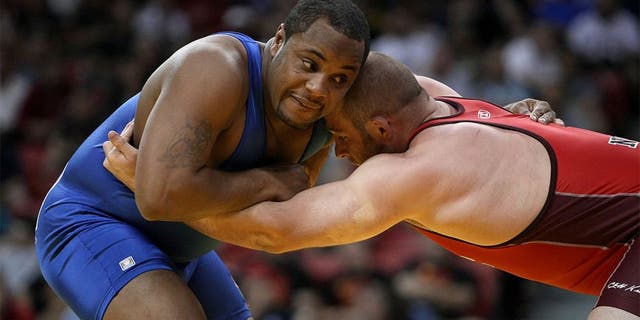 NEWYou can now listen to Fox News articles!
Light heavyweight world champion Daniel Cormier is one of the best wrestlers MMA has ever seen. He's also teammates and close friends with UFC 194 middleweight challenger Luke Rockhold, who takes on title-holder Chris Weidman this Saturday.
With as dominant as Weidman has been during his reign, it may be hard for fans to imagine anyone being able to beat him. Cormier knows that his guy Luke will shock the world.
"I think people are going to be surprised at everything he brings to the fight," Cormier told FOX Sports.
"It's just everything, you know? Luke puts everything together so well. His athleticism, his toughness, his wrestling, his accurate striking, his footwork, and speed - all that will surprise people when he's in there with Weidman."
Weidman is phenomenal at putting opponents on their back and finishing them there. The two-time Olympic wrestler went on to say that Rockhold is ready for the wrestling battle with the champion on Saturday.
If Luke ends up on his back, he won't be pinned down there, according to Cormier. He'll threaten with submissions and sweeps, and he'll be able to get back to his feet.
"Luke can do things in so many positions that are pretty spectacular," he boasted.
"Places where others are pinned down he can do things that put opponents on the defensive. His jiu-jitsu is incredible."
With the likes of himself and former heavyweight champion Cain Velasquez doing live wrestling and sparring with him for years and all camp long, Rockhold will be prepared for Weidman's takedowns, according to Cormier. "His wrestling is good. He has me and Cain wrestling with him every day. I don't think others will push him the way we do," he explained.
"Luke is going to surprise people with his takedown defense, his ability to work on the ground and his ability to get up.
"He's just ready. This is the right time for Luke. All the work he's done, all the improvement he's made over the years. Luke Rockhold is a dangerous man, and he's going to win."