Dana White and Luke Rockhold engage in bitter war of words over Twitter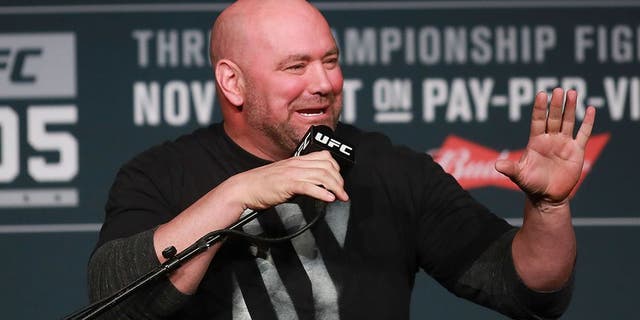 UFC president Dana White and former middleweight champion Luke Rockhold clearly don't see eye to eye on a number of issues and the tension boiled over in a series of messages exchanged on Twitter.
It all started with White responding to Rockhold over this past weekend at UFC 211 when he admonished the former champion for his criticism about Georges St-Pierre receiving a middleweight title shot while more worthy contenders were waiting in the wings.
White took exception to Rockhold voicing his opinion about possibly competing for an interim title while taking aim at him for not fighting since suffering a first round knockout to Michael Bisping last June.
On Tuesday, Rockhold took to Twitter where he fired back at the UFC president while explaining that he wasn't saying that he deserved a shot at the title while also blasting his boss for putting St-Pierre in a position to fight for a title in a division where he's never competed before.
"I never said I deserved a title shot. I said we (middleweights) deserve clarity. We deserve something to fight for," Rockhold wrote.
"You have to earn your way in this company? Tell me how did GSP earn a middleweight title shot? Think before you run your mouth."
The strong words from Rockhold finally prompted a response from White, who fired back at the former champion while also taking a shot at him in the process.
"I usually never respond but GSP never lost his title. Bisping, GSP and the fans wanted it," White wrote. "Stick to fighting and modeling and leave the matchmaking to us."
Rockhold didn't offer another response following White's message on Twitter.
Clearly these two remain at odds over the status of the middleweight division, although White has recently said that No. 1 contender Yoel Romero will get the next shot at the title after he scrapped plans for the fight with Bisping.
As for Rockhold, he still hasn't been booked for his next fight as he approaches one year out of action since his last bout in June 2016.