CUP: Junior Eyeing Daytona Rewind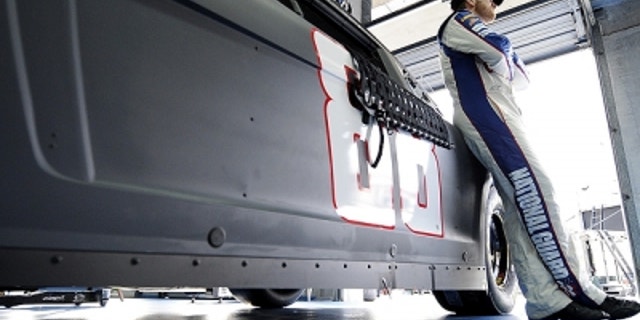 Now that Dale Earnhardt Jr. has ripped the albatross of a frustrating winless streak from around his neck, it's time to address another sore point.
And redemption could be just around the corner.
Blocked from victory lane for four years and 143 straight races, Earnhardt Jr. finally wrestled that monster into submission by winning at Brooklyn, MI last June. Earnhardt Nation breathed again.
But Junior has another plague on his record of recent years, and that's continuing failure at Daytona International Speedway, a track star-crossed in his family history but one where he used to routinely race up front and dominate discussion.
Junior hasn't won a Sprint Cup point race at DIS since he scored in the 2004 Daytona 500, bringing back memories of his father, who was killed in the race in 2001.
His only other point win at DIS came in the summer of 2001, when he won the track's July race in a wildly emotional moment after his father had been killed in the Daytona 500 that February.
Since then, mostly drought, although Junior finished a close second to Matt Kenseth in last year's rain- and fire-delayed 500. Kenseth led the last portion of the race with Earnhardt Jr. and Greg Biffle chasing.
Earnhardt Jr. returns to Daytona next month with the overall Hendrick Motorsports program at one of its highest peaks, although Hendrick has not won at Daytona since 2006.
"I can be confident going into next year, confident that we're going to put good cars on the track and enjoy the races we have," Earnhardt Jr. said. "I think the first 10 races of the season are the most important as far as making the Chase – putting down a good foundation.
"If you end up eighth, ninth or 10th, that's kind of where you wind up fighting all year long. It's kind of a mental battle and wears on the team and drivers that are in those positions. It's nice to get out there and get out front early and stay there."
Earnhardt Jr. figures to have a better shot at early-season success this year because of the arrival of the Gen-Six race car. Part of his recent problem at Daytona stemmed from the Car or Tomorrow and Junior's admission that he never fully adjusted to the intricacies of the vehicle.
Next month is a new Daytona, a new year and a new day. It could be Earnhardt's time.
Mike Hembree is NASCAR Editor for SPEED.com and has been covering motorsports for 30 years. He is a six-time winner of the National Motorsports Press Association Writer of the Year Award.