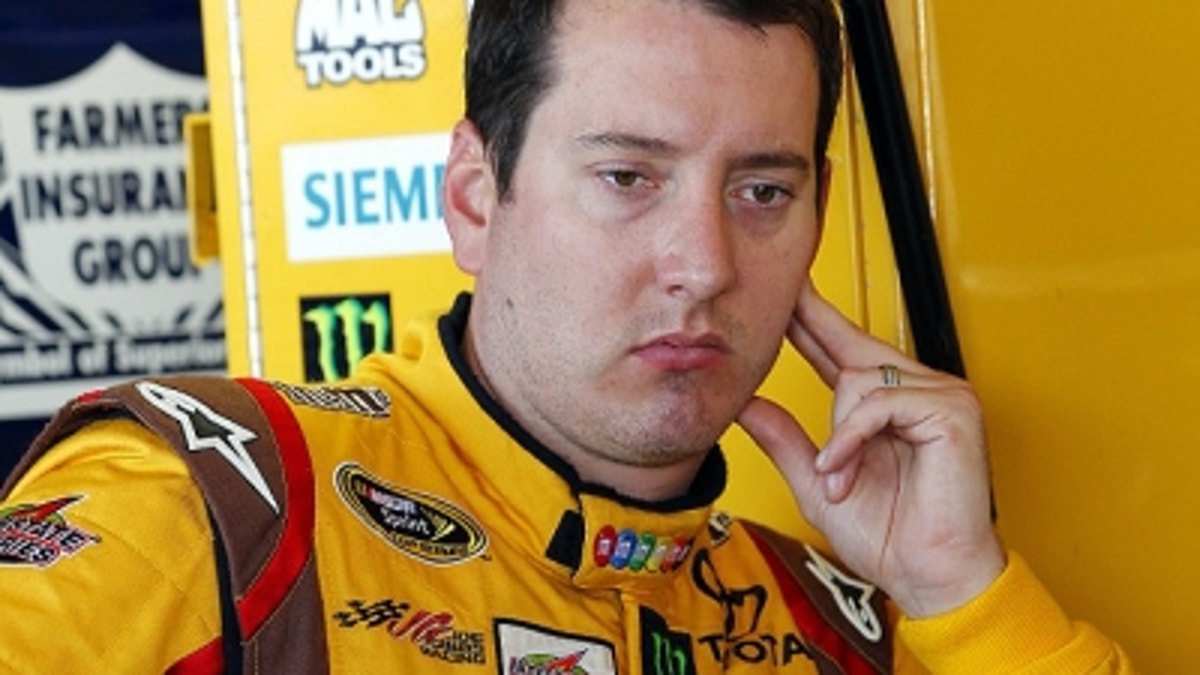 Veterans like Jimmie Johnson, Jeff Gordon and Matt Kenseth will be among the favorites in Saturday night's Sprint All-Star Race at Charlotte Motor Speedway.
Gordon and Johnson are the only active drivers with three wins in the race, and Kenseth, who won in 2004, has been on a roll recently.
Eleven of the 19 drivers who are locked into the All-Star field have won the race.
But there is a decent possibility that a first-time winner could come out of Saturday's test. Eight of 19 locked-in drivers are looking for their first win, and numerous other drivers who could qualify through the 40-lap Sprint Showdown or via the fan vote could end up in victory lane.
Perhaps oddest among the non-winning group is Kyle Busch, whose aggressive driving style would seem to be made for the All-Star event, a non-points race that encourages drivers to go for the gold despite the circumstances.
In seven appearances in the race, Busch has finished second, fourth and seventh, but he also has DNFs in the other four races.
"I think just being aggressive and knowing when to be aggressive and how to be aggressive is the biggest thing," Busch said of the race. "It's a race where you have to get to the front and you have to get out there and get yourself, more importantly, in clean air in order to keep yourself out front and on your own.
"I've been aggressive, and I've been maybe too aggressive at points and not aggressive enough at other points. Last year, we just ran a clean race and didn't really do much aggressive driving or anything and we ended up fourth. Maybe there was a little bit more that needed to be done but, overall, it was a good week there for us last year and also our second-place run in 2011."
Among other drivers looking for All-Star win No. 1 – Greg Biffle, Clint Bowyer, Denny Hamlin, Joey Logano, Brad Keselowski, Jamie McMurray, Jeff Burton, Juan Pablo Montoya and Martin Truex Jr.
McMurray, Truex, Montoya, Burton, Aric Almirola, Paul Menard, Danica Patrick and Ricky Stenhouse Jr. are among those who have not yet qualified for the race.
The race setup favors experienced drivers and teams.
The event will be run in segments of 20, 20, 20, 20 and 10 laps, and the lineup prior to the final pit stop and last segment will be set based on average finishes in the first four segments. It's unlikely – but not impossible – that a second-level team will score top finishes in every segment, but, of course, anything can happen in the final 10-lap run to the finish.
Mike Hembree is NASCAR Editor for SPEED.com and has been covering motorsports for 31 years. He is a six-time winner of the National Motorsports Press Association Writer of the Year Award.