Cubs take steps to prevent employees from selling World Series jewelry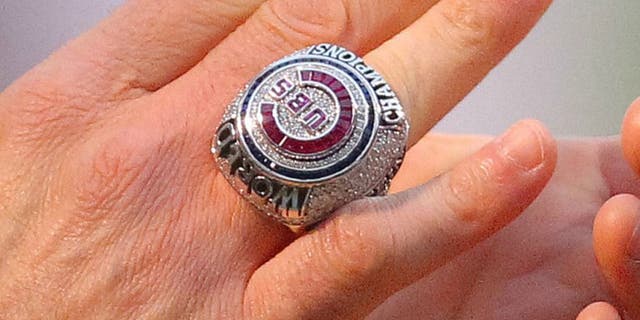 The Chicago Cubs plan to hand out 1,908 World Series rings and pieces of championship jewelry to members of their organization, but they want to make sure that their generosity isnt abused.
Amid reports that the team has asked everyone in the organization to sign an agreement saying they would sell the rings back to the Cubs for $1 instead of selling them elsewhere for a profit, a team spokesman clarified the situation. From the Chicago Tribune:
Spokesman Julian Green confirmed the team has asked almost all recipients to sign a document agreeing to insure the rings, report them as income, keep them for personal and not commercial use and offer the Cubs first right of refusal at $1 if they intended to sell them.
Green said the agreement did not prevent recipients from giving the gift to family members or friends, and the purpose was to maintain the rings' value.
"Why did we do this?" he said. "We don't want rings, 30 days after they receive them, to (have owners) start putting them out on eBay, which reduces the value of what we think is one of the most coveted rings in sports.
The agreement does not apply to Cubs players and coaches, however.
General manager Jed Hoyer told the Tribune that he and team president Theo Epstein signed the agreement, explaining: "It seems appropriate to say 'I don't expect you to take the gift I'm giving you and run out to the market. And I do think it's probably a little different with the Cubs 2016 ring, given how valuable it is and how long people waited."
So, dont rush to eBay expecting to find any of the Cubs championship bling at least not yet.