Coyotes' Miele wins 2011 Hobey Baker Award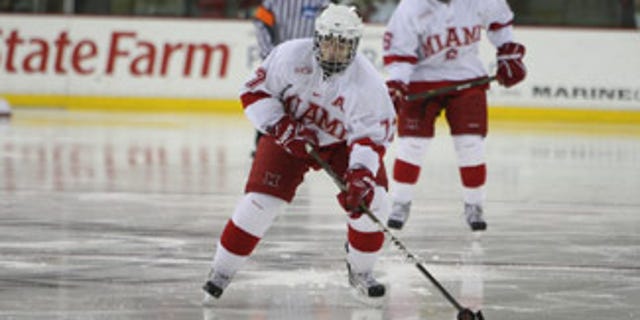 Andy Miele, who signed with the Phoenix Coyotes last weekend after leading the NCAA in scoring at Miami of Ohio, won the 2011 Hobey Baker Award on Friday night. The award, given annually to the NCAA's best hockey player, was presented at the Xcel Energy Center in St. Paul Minn.
Miele led the NCAA in scoring with 71 points, including 24 goals, in 39 games while leading the RedHawks to the NCAA Tournament. He averaged an impressive 1.82 points per game, and his 24 goals were tied for 10th in the country. His 71 points were 11 more than anyone else in the nation this year and the most since Colorado College's Peter Sejna had 82 points in 2002-03.
The 22-year-old native of Grosse Pointe Woods, Mich., has earned several honors this year including being named the CCHA Player of the Year and the First-Team All-CCHA and CCHA Tournament MVP after leading the RedHawks to their first Mason Cup in school history in March.
Miele is the second Coyotes player in franchise history to win the award -- Kevin Porter did so in 2008 while playing for the University of Michigan in 2008.