College hoops team stranded after bus driver is arrested 40 miles away on DWI charge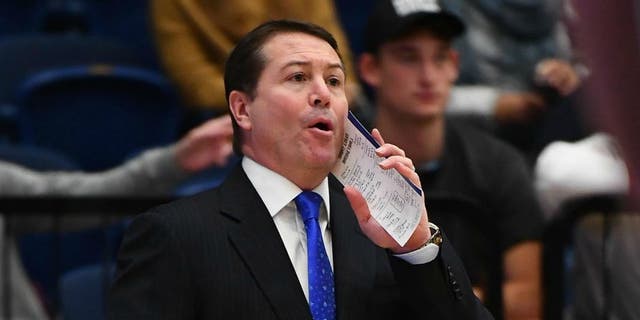 It hasn't been a smooth ride for Travis Ford in his first season as the Saint Louis Billikens' head coach. And the 2016-17 campaign hit rock bottom Wednesday night when the team literally lost its ride.
Following their 70-55 loss to St. Bonaventure, the Billikens prepared to board their bus to the airport -- only to discover that both the bus and its driver were gone. The confused players and coaching staff went back into the arena while the mystery unfolded:
Eventually, the bus and driver were found -- thanks to technology. According to the St. Louis Post-Dispatch, Ford had left his iPad on the bus, and police were able to track its location. The driver and the bus were found about 40 miles west in Randolph, N.Y.
New York State Police Trooper James O'Callaghan told The Associated Press that the 56-year-old bus driver "was driving while intoxicated" and is facing a DWI charge.

Eventually, the SLU players and staff boarded a new bus and the adventure ended.
The good news: The Billikens (8-16, 3-8) play their next game Saturday at home.