Clarke MacArthur eliminates the Bruins with overtime winner in Game 6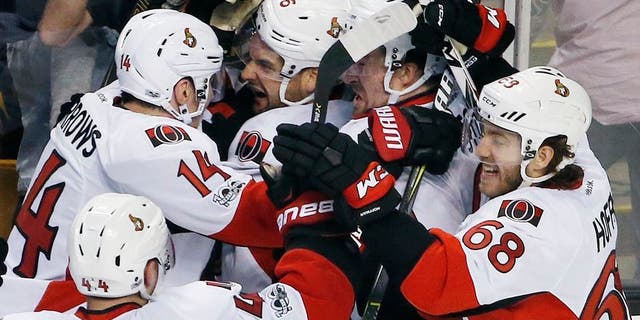 The first round of the Stanley Cup Playoffs got its 17th overtime game on Sunday afternoon, tying a league record for most overtimes in a single round. It was the Bruins and Senators going into the extra frame, and it was the Senswho ultimately came away with the winto clinch the series.
Clarke MacArthur got the golden goal to send Ottawa to the second round, where they'll face the New York Rangers. It was a great moment for MacArthur, who scored two goals in the series after missing nearly two full seasons while dealing with the effects of multiple concussions.
A few months ago he wasn't sure if he would ever get to play in the NHL again, and now he's an overtime hero in the Stanley Cup Playoffs. Incredible story.
After the game, MacArthur received a surprise call from his parents on Sportsnet.