Chip Kelly: Bennie Logan has been a disruptive force for us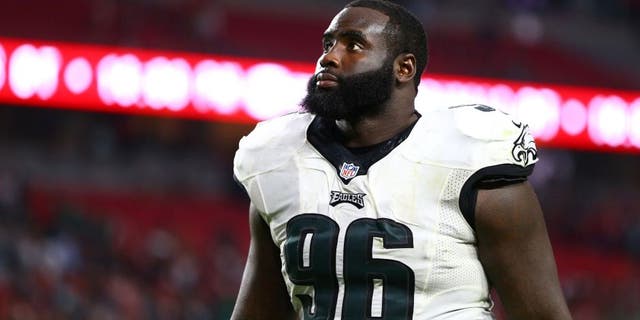 NEWYou can now listen to Fox News articles!
After standing out during the Eagles' preseason opener on just nine defensive snaps, Philadelphia Eagles nose tackle Bennie Logan has continued to impress during the preseason and training camp. Eagles head coach Chip Kelly believes that he could be on the verge of a breakout season, and he has earned a reputation for his prowess in the run game.
"Bennie has really been a disruptive force in the run game for us," Eagles head coach Chip Kelly said, per Paul Domowitch of the Philadelphia Inquirer. "I think he's been difficult to block in all three of these preseason games. He's causing a lot of havoc, getting penetration into the backfield and disrupting the timing of plays.
"I think he's played really well, and may be playing as well as anybody on our defensive line right now."
Logan finished as one of Pro Football Focus' 15 best defensive tackles in the NFL in their run defense grade in 2014. He will look to build on his success in 2015 and emerge as one of the leagues' most dominant run-stopping defensive linemen.
(h/t Philly)