Cardinals release former Pro Bowl LB Daryl Washington after his reinstatement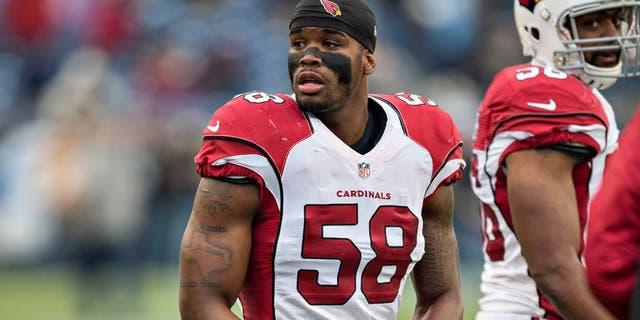 Former Pro Bowl linebacker Daryl Washington was reinstated by the league last month, more than three years after he played his last NFL game for the Arizona Cardinals, but the team released him Thursday.
Washington, 30, was suspended multiple times for violating the leagues substance abuse policy and had legal problems, too, serving 10 months of probation in 2014 for assaulting his former girlfriend.
On Monday, the Cardinals met with Washington for the first time since his suspension. At one time, he was one of the most dynamic inside linebackers in the league, racking up nine sacks during his 2012 Pro Bowl season. But Cardinals president and owner Michael Bidwell told SiriusXMs Mad Dog Sports Radio this week that he wanted to know where he was at off the field.
"This is the first time we've dealt with a situation like this. I will speak generally: We need to know that this isn't going to happen again, that he's accepted responsibility for what happened and what he had done. … professionally that they're going to be good to go moving forward and that we're comfortable having him around."
Christian Petersen/Getty Images
Washington said all the right things in his statement after being reinstated, but apparently it wasnt enough.
"I'm honored and humbled to be back in the National Football League," the linebacker said in an April statement. "These last three years have been the most difficult of my life without the game I love so much. That said, I've used this time to make tremendous strides as a man and have grown into a proud husband, father and contributing member of my community.
"Physically I'm in the best shape of my life and have maintained a strenuous six-day-per-week workout plan for over a year in anticipation of this day and next season. I understand the physical and mental demands that it takes to be an All-Pro linebacker in this league, and I fully intend to play at that level this season."
He wont be doing that with his former team, however.