Cam Newton addresses 'gang' photo on Instagram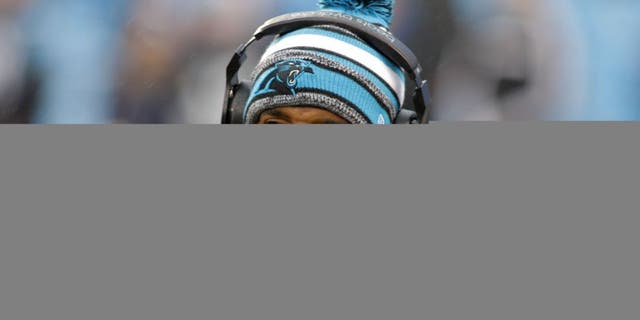 Cam Newton refuses to back down to fans accusing him of posting a "gang" photo on Instagram.
Newton isn't the most active user on social media, but he did post a photo Thursday of himself with several friends. According to The Charlotte Observer, the photo was taken on a trip to Mexico in May. Newton is seen throwing up some letters with his hands, while five others are seen with red bandannas over their faces.
Newton received backlash because some thought he was throwing up a gang sign in the photo. You can see one comment ask whether the photo is of the "Panthers Crips or Bloods." Contrary to what theorists believe, The Observer says Newton was just holding up a "W" to represent his alma mater Westlake High in Atlanta.
A day later Newton posted a second photo of himself and his friends in suits, and he used it to defend the first picture.
Here was his caption:
That sure was a passionate defense from Newton, and his reaction makes plenty of sense.
Recall that when he was drafted in 2011, the Panthers' owner told him not to get any tattoos or piercings. Jerry Richardson cares about the image of his franchise, and he wants his franchise quarterback to represent the team well. He doesn't want a situation like the one in Philly where DeSean Jackson's alleged gang ties led to a trade. That's why Newton is getting out there to address the photo before this becomes an even bigger issue.
More from Larry Brown Sports: