Cal admits negligence in death of football player Ted Agu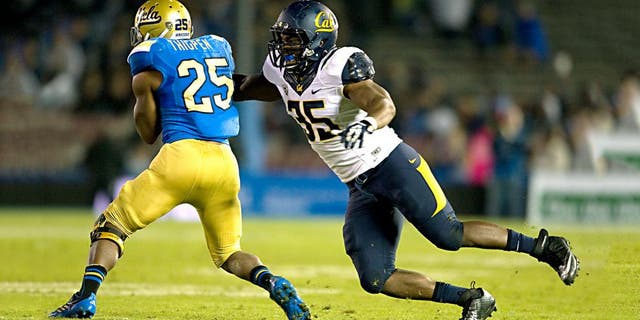 University of California has admitted that negligence played a factor in the death of football player Ted Agu after a workout in 2014.
Agu, a walk-on defensive lineman, died at age 21 nearly two years ago after taking part in a conditioning drill. His parents sued the university for wrongful death, arguing that Agu had sickle cell trait and should not have been put through an exercise in which players sprinted up and down a hill while holding a rope together.
Experts say sickle cell, an inherited condition, can affect some athletes during periods of intense exercise.
A jury trial is scheduled for April. The admission does not mean the case will be settled before the jury is convened.
UC Berkeley officials said in a statement that by declining to contest liability, they could focus the legal proceedings on appropriate compensation for the family.