Bruins would need 3d straight win in Toronto to take series in 6 games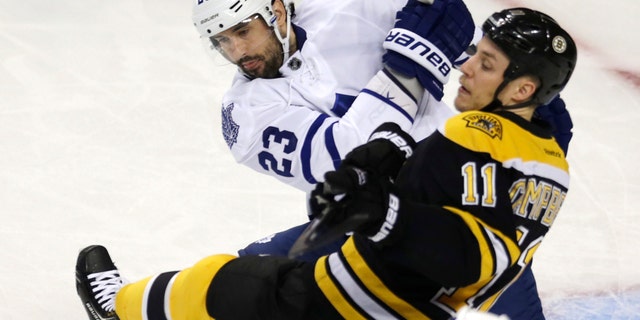 NEWYou can now listen to Fox News articles!
BOSTON – The Bruins don't need to be reminded of what can happen when a team fails to put away an opponent.
The team that blew a 3-0 lead in the 2010 Eastern Conference semifinals is nursing a 3-2 lead in the first round of the playoffs against the Maple Leafs. Boston was up three games to one before Toronto took Game 5 on Friday night, 2-1.
The series returns to Toronto for Game 6. The Bruins don't want to think about what can happen if they can't close it out there.
Coach Claude Julien says that's been a challenge for his team. But he also knows they can bounce back.
A year after blowing the three-game lead against Philadelphia, the Bruins won the Stanley Cup.