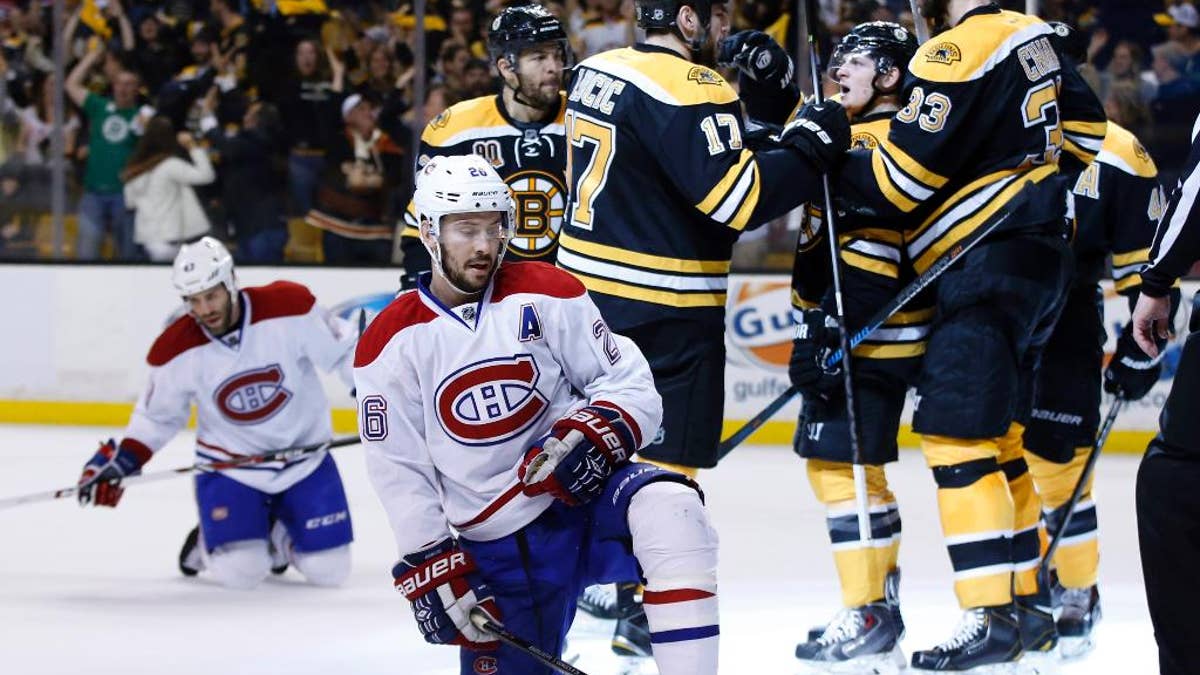 BOSTON – The traditional post-series handshake between the Boston Bruins and Montreal Canadiens wasn't the symbol of sportsmanship the NHL might be looking for.
Bruins forward Milan Lucic (loo-CHEECH') said something to Montreal's Dale Weise and Alexei Emelin that made them angry. None of those involved would say what exactly Lucic said. But, according to reports, he threatened to retaliate against the two Canadiens next season.
Lucic said Friday that he wasn't sorry. And he blamed the Montreal players for breaking a code in which what's said on the ice should stay there. The Boston forward says he's an emotional player and he isn't the first person who's had a problem putting a tough loss behind him.
The Bruins finished the regular season with the NHL's best record. But they were eliminated in the second round of the playoffs by their Original Six rival in seven games.