Browns wide receiver Josh Gordon suspended for entire 2014 season for substance violation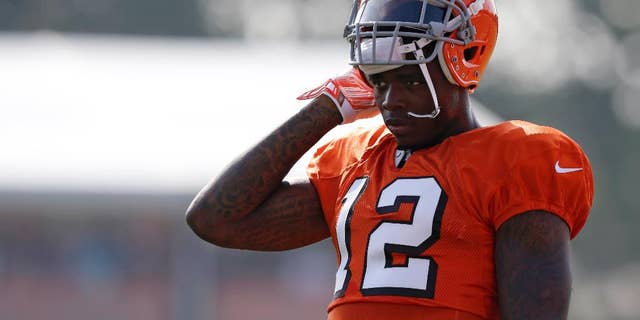 CLEVELAND – Browns star wide receiver Josh Gordon has been suspended by the NFL one year for violating the league's substance abuse policy.
Gordon's suspension is effective immediately and he will miss the entire 2014 season. He will have to apply for reinstatement following the season.
Gordon had appealed his yearlong suspension and met with a league arbitrator in New York on Aug. 4. Arbitrator Harold Henderson upheld the suspension.
The Browns have been waiting four months for a resolution on Gordon's case. The 23-year-old led the league with 1,646 yards receiving last season despite being suspended the first two games for a failed drug test. He became the first player in league history to record consecutive 200-yard games.