Braves' Miller seeking to end 18-start winless drought Monday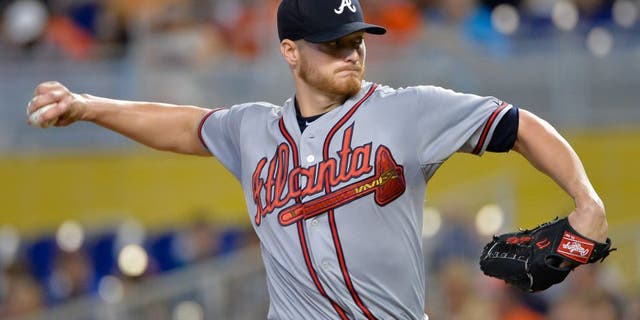 Shelby Miller attempts to put an end to his nightmarish winless drought when the Atlanta Braves host the Miami Marlins on Monday night.
Miller has gone 18 consecutive starts without a victory since he last won on May 17 - the longest single-season stretch since the franchise moved to Atlanta in 1966.
An All-Star selection this season, Miller is 0-10 during his record skid despite an ERA of 3.24 in that span. Initially scheduled to pitch Tuesday, Miller was moved up one night when Mike Foltynewicz was scratch from Monday's scheduled start due to illness.
Another loss Monday would extend the worst drought in team history since Carl Morton's 22-start dry spell spanning the 1975-76 seasons. He broke Morton's single-season mark of 17 straight winless outings in Wednesday's 6-3 loss versus the Colorado Rockies.
The Braves have provided little support during Miller's drought, scoring more than three runs runs only twice and going 3-15 during that span.