Boston RHP Buchholz done for year; health key to 2016 option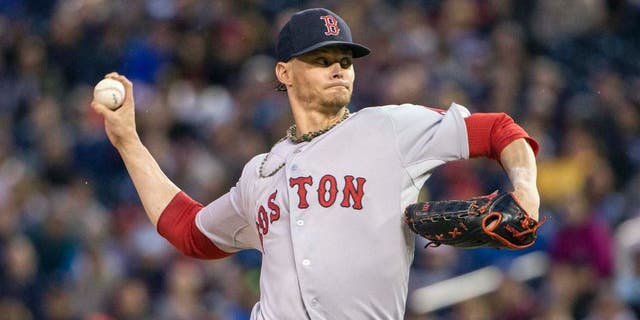 Boston pitcher Clay Buchholz is done for the season because of a strained flexor muscle in his right elbow, and his health is the key to whether the Red Sox pick up the option on his 2016 contract.
The 31-year-old Buchholz hasn't pitched since the All-Star break. He's on the 60-day disabled list and has been cleared to resume throwing next week, but new Red Sox President Dave Dombrowski said Friday that won't leave Buchholz enough time to pitch in the majors.
Dombrowski also ruled out Buchholz for the Florida Instructional League.
The oft-injured Buchholz was 7-7 with a 3.26 ERA in 18 starts this year. The Red Sox hold a $13 million option on him for next season and a $13.5 million option for 2017.
''If you think he's healthy - and I'm not the one capable of making that decision, it's going be the doctors' decision - picking up his option is a pretty simple thing because he's a good big league pitcher,'' Dombrowski said.
''Everything I hear is he's going to be fine,'' he said.