Bengals owner shares message with fans acknowledging risk of Joe Mixon pick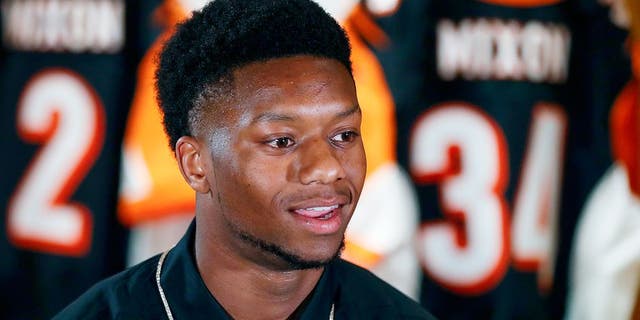 The Cincinnati Bengals drew significant irelast Friday night when they selected former Oklahoma running back Joe Mixon in the second round. A consensus first-round talent, Mixon fell to Day 2 as a result of character concerns, stemming from his 2014 arrest for punchinga woman in the face, breaking four of her bones.
Team owner Mike Brown shared a message with fans on Friday, explaining the decision and admitting that there is some risk that comes with it.
AP
Heres an excerpt from the letter.
The Bengals take pride in our hometown and want to provide winning football on the field and successful players off the field. That is the reason we drafted Joe he is a rare football talent, and his conduct over the past three years leads us to believe he can help us win football games and also become a productive member of this community.
In making our decision, we took a risk. In this case, the risk has an upside as well as a downside. We believe Joe has put this behind him and that he can turn into the player and community member that creates a plus for Cincinnati. We are going to do everything in our power to make this happen. Our hope is that time will prove that this opportunity is deserved, and perhaps if given a chance Joe can write a chapter in Cincinnati sports history that both he and Cincinnati can be proud of.
Some fans were understandably upset about the teams decision to not only take Mixon, but to select him so high in the draft. What he did was indefensible and completely wrong, and some wont forgive him for his past transgressions.
The Bengals, however, who have a history of trying to mend troubled players, clearly believe hes a changed man. They dont believe this is a recurring issue, and, as Brown puts it, credit him for becoming a good citizen in Norman.