A's slugger Ryon Healy destroys fan's phone with upper-deck HR against Mariners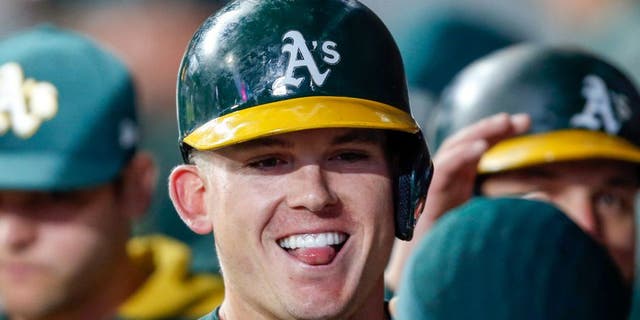 One unsuspecting fan had a pretty eventful night at Safeco Field on Tuesday, courtesy of the As Ryon Healy.
In the second inning, Healy crushed a pitch from the Mariners Chase De Jong into the upper deck for his seventh homer of the season. So, where did that moonshot eventually land? On Peter Johnsons phone and as he explained, he heard all about it on Twitter.
Luckily for Johnson, the As also heard all about it and sent this response after hearing his explanation:
The As won the game, 9-6, but it obviously wasnt a total loss for Johnson.
Next time, bring a glove.