49ers sign 3rd-round pick Ahkello Witherspoon to 4-year deal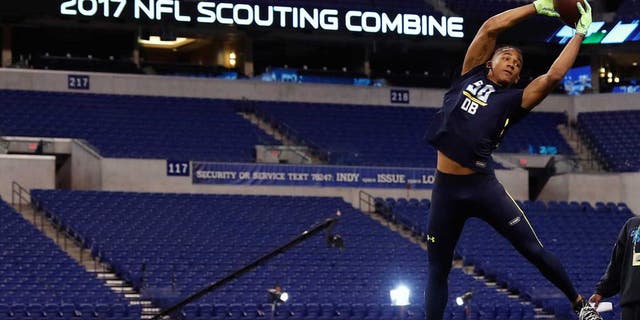 SANTA CLARA, Calif. (AP) -- The San Francisco 49ers have signed third-round draft pick Ahkello Witherspoon to a four-year deal.
With the deal announced on Friday, San Francisco now has seven of its 10 draft picks under contract.
Witherspoon was the first of two third-round picks by the 49ers, going 66th overall. He had 77 tackles, three interceptions, one forced fumble, one fumble recovery and 28 passes defensed in 36 games as a cornerback at Colorado. He led the nation last season with 22 passes defensed.
First-round picks Solomon Thomas and Reuben Foster and third-rounder C.J. Beathard are the only draft picks not yet signed by San Francisco.