Young Woman Accuses Oregon Rep. David Wu of Unwanted Sexual Encounter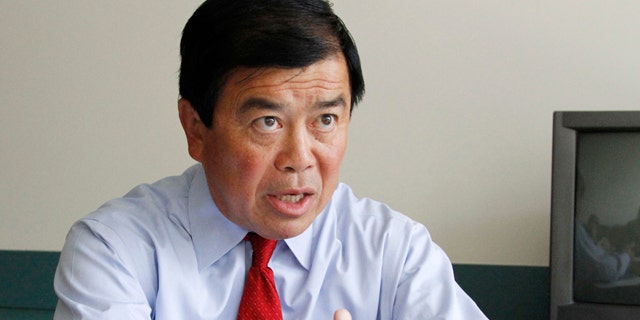 Oregon Rep. David Wu, who drew negative attention for bizarre behavior last year, is back in the spotlight after a teenage woman accused him of sexual impropriety.
This spring, a distraught woman called Wu's office and left a voicemail accusing him of an aggressive and unwanted sexual encounter around last Thanksgiving, The Oregonian reported. When asked about the allegation, Wu, 56, admitted to senior aides of engaging in sexual activity with the woman, but insisted it was consensual, the newspaper said.
Those who heard the voicemail left by the accuser said she was breathing heavily and sounded very upset. The daughter of a close friend and campaign donor of Wu, the woman graduated from high school last year, the newspaper reported without providing her age.
"This is very serious, and I have absolutely no desire to bring unwanted publicity, attention, or stress to a young woman and her family," Wu told Fox News.
The allegation raises new questions regarding Wu's conduct during his re-election campaign last year. According to staff members, he acted so erratically that the campaign avoided public appearances and relied heavily on advertising.
Wu gained negative attention in February when a photograph that showed him wearing a tiger costume was released.
Wu, the first Chinese-American elected to Congress, is now getting treatment for an unspecified mental health condition and is in the midst of divorcing his wife with whom he has two children.
To read more on the accusations against Congressman Wu, see The Oregonian article here.