White House chief of staff takes blame for Paris rally absence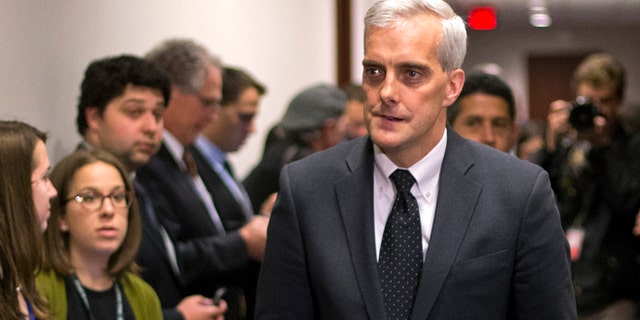 NEWYou can now listen to Fox News articles!
White House Chief of Staff Denis McDonough on Tuesday took the blame for the administration's failure to send a high-level official to the rally against terrorism in Paris earlier this month.
"That rests on me. That's my job," McDonough said on NBC's "Today."
He reiterated that the administration regretted not sending a high-level representative, and lamented that the firestorm overshadowed progress they made in their intelligence partnerships with allies.
Until now, no single White House official had taken the blame for the absence.
The administration absorbed heavy bipartisan criticism after more than 40 world leaders attended the Paris rally, and the highest-level U.S. representative was the ambassador to France.
President Obama did not attend, and neither did Vice President Biden nor Secretary of State John Kerry. Attorney General Eric Holder was in Paris for meetings, but did not attend the rally.
The administration has struggled to explain why no high-level official was sent to the international show of unity, held in the wake of the Islamist terror attacks in Paris.
A Secret Service official later told Fox News they were not asked or notified about a possible trip to Paris. This coincided with reports that White House aides were caught off guard by the size of the march and didn't ask the president if he wanted to attend.
Kerry tried to make it up to France last week, visiting Paris and joined by James Taylor, who sang "You've Got a Friend" – a spectacle that earned the Obama administration some additional mockery.