Tim Pawlenty considering another run for governor of Minnesota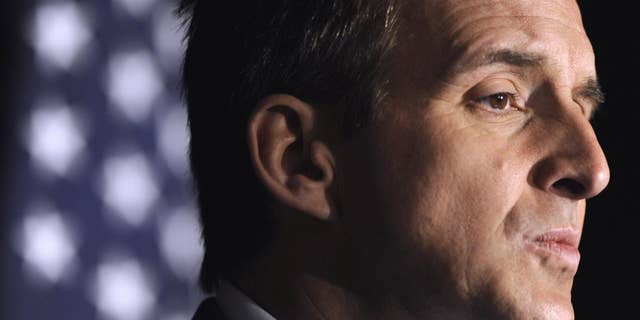 Former Minnesota Gov. Tim Pawlenty may be getting back into politics.
A longtime adviser to Pawlenty told Fox News that the Republican is actively considering a campaign to reclaim the gubernatorial seat he once held. Pawlenty was governor from 2003 to 2011, but did not seek a third term.
"Governor Pawlenty is considering running for governor and will be talking with Minnesotans over the coming weeks to assess support and gather advice," Brian McClung, adviser and onetime top aide to Pawlenty, told Fox News on Thursday.
As he contemplates a candidacy, Pawlenty has scheduled a Feb. 12 meeting with Republican donors and key political players, Fox News has learned. Emails have been sent inviting his network of contacts to a Minneapolis event that day.
ROMNEY TO ANNOUNCE FEB. 15 IF HE'LL SEEK UTAH SENATE SEAT
Pawlenty left politics after an unsuccessful run for president during the 2012 campaign cycle. He dropped out pf the running for the White House in August 2011 after a disappointing performance in the Iowa Straw Poll, behind Reps. Michele Bachmann and Ron Paul.
He had been considered as a possible running mate to 2008 Republican presidential nominee John McCain and 2012 GOP nominee Mitt Romney.
Pawlenty, who recently ruled out a run for the Senate in Minnesota, now serves as president and CEO of Financial Services Roundtable, an industry group for financial firms.
Fox News' Alex Pappas contributed to this report.