Suspects in Deadly Alabama Home Invasion Targeted Latino Victims, Police Say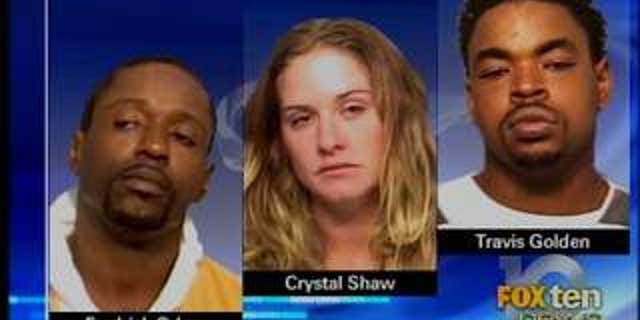 The suspects in an Alabama home invasion on Monday that left one man dead picked out their victims on the belief that they would not report the crime for fear of deportation, police say.
Baldwin County Sheriff officials said the victims' Latino ethnicity made them a target.
Three suspects are in custody on charges linked to the fatal home invasion, the second that day they allegedly carried out in mobile homes.
Alabama has made national headlines with its new anti-illegal immigration law, considered the toughest such state-level measure in the country.
The law has prompted Latino parents to keep their children home from school, and many employers around the state say they have lost many Latino workers for jobs that they describe as hard to fill.
"We have had cases where perpetrators targeted Hispanic individuals thinking they wouldn't report [crime] because they're afraid of being deported," said Sheriff's Capt. Steve Arthur. "This certainly has that flavor."
While federal and local authorities have said they fear Hispanics might hesitate to report crimes because of Alabama's new crackdown on illegal immigration, the law includes a section that temporarily exempts crime victims from its provisions even if they are in the country illegally.
"We have had cases where perpetrators targeted Hispanic individuals thinking they wouldn't report [the crime] because they're afraid of being deported. This certainly has that flavor."
Most local juridictions around the country that have some sort of immigration law include provisions that protect witnesses and victims in crimes from being reported to immigration officials. Law enforcement authorities usually push for such provisions, expressing concern that immigration laws could generate more crime -- and jeopardize criminal investigations -- if people in immigrant communities fear turning to police.
The suspects were seeking cash and valuables, first targeting one Baldwin County mobile home then another next door where two men were shot, one fatally, authorities said. One of the people in the first trailer called 911 within moments of the violence.
The suspects are Travis Golden, 25, of Foley, who is expected to face capital murder and assault charges in the invasion, Crystal Rose Shaw, 28, who lives near the trailer park, and Fredrick Ike Odom, 40, of Grand Bay. All are being held without bond.
Shaw knew some of the victims, Arthur said.
Authorities are trying to reassure immigrants in the community that if they are witnesses or victims in a crime, they should come forward and do not have to fear that police will call immigration officials.
Major Anthony Lowery with the Baldwin County Sheriff's Office told Fox 10 News in Alabama: "In the event that these people were deemed to be illegal, the fact that they are a victim, they are allowed to stay within the state of Alabama."
Meanwhile, Crystal Shaw's stepmother, Carolyn Shaw, said to Fox 10 News that the family was bewildered by the allegations.
"My sister called me and she said you need to get on the internet," Carolyn Shaw is quoted as saying on Fox10TV.com. "I said why? She said Crystal has been arrested for capital murder. I fell to the floor and went numb. My husband said, 'no way! Now way!'"
Carolyn Shaw expressed doubt that her step-daughter had singled out Hispanics to victimize.
"It had nothing to do with Hispanics, it was all drugs," Carolyn Shaw said. "Something needs to be done to help law enforcement get it off the streets."
This story contains material from The Associated Press.
Follow Elizabeth Llorente on Twitter: @Liz_Llorente
Elizabeth Llorente can be reached elizabeth.llorente@foxnewslatino.com
Follow us on twitter.com/foxnewslatino
Like us at facebook.com/foxnewslatino