Senator John Ensign Expected to Retire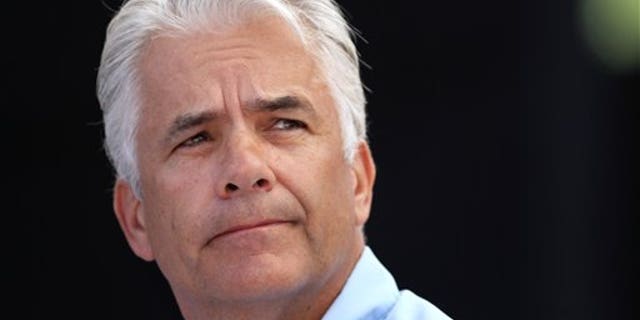 NEWYou can now listen to Fox News articles!
FOX News has learned from a source close to Sen. John Ensign, R-Nev., that he will announce he won't run again in 2012.
Ensign plans to hold a news conference Friday in Las Vegas "to discuss his political future in the United States Senate," the Las Vegas Sun reported.
The two-term senator has been under increasing pressure brought on by an ethics investigation into his extramarital affair with a former staffer. Ensign faces tough prospects for reelection in 2012 and polls released by Nevada Rep. Dean Heller showed he would easily beat Ensign in a primary.
Democrats immediately suggested they could win the seat.
"Nevada is now an open seat, and ripe for a Democratic pickup," Democratic Senatorial Campaign Committee Executive Director Guy Cecil said in a statement. "It remains high on our target list."
But the Rothenberg Political Report says the seat still leans Republican since they expected Ensign to lose in a the primary, adding a primary win by Rep. Dean Heller would leave Republicans "well positioned" to keep the seat.
Seven other Senators have recently announced their retirements. Democrats Kent Conrad of North Dakota, Jim Webb of Virginia, Jeff Bingaman of New Mexico and Daniel Akaka of Hawaii have announced their intentions to retire. Republicans Jon Kyl of Arizona and Kay Bailey Hutchison of Texas and Independent Joe Lieberman of Connecticut have announced they won't run again in 2012.
Fox senior Senate producer Trish Turner contributed to this story.