Obama Camp Sees Landslide Victory Among Latino Voters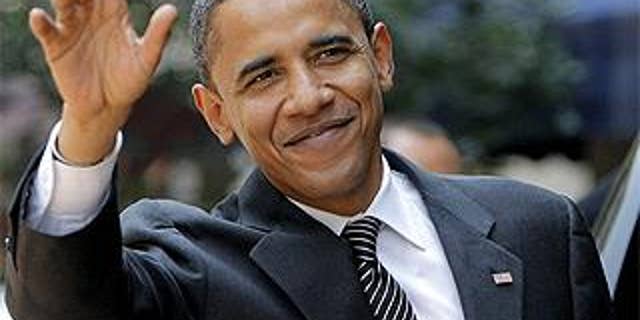 As Republican presidential candidates battle for the Latino vote in Florida, President Barack Obama's campaign released a memo predicting that he would win the Hispanic support by something verging on a record margin.
In a memo to reporters Monday, Obama for America said Republicans have "sealed the political fate of their party with the Hispanic electorate" because of their "extreme rhetoric on immigration."
"It is … clear from polling that the positions the Republican candidates have taken on the issues most important to the Hispanic community are directly at odds with Hispanic voters," said the memo, written by pollster Sergio Bendixen and 'Obama for America' spokeswoman Gabriela Domenzain. "The speeches and policy statements of both Romney and Gingrich on issues like the economy, the creation of jobs, health care, public education, housing, programs for seniors, and immigration are deeply unpopular with most Hispanics."
Latinos have become an increasingly important voting bloc, particularly in swing states where their support could tip the general election. The 2010 Census showed that the Hispanic population grew to 50.5 million in 2010 from 35.3 million in 2000. About 21 million are eligible to vote.
Last year, Latinos showed they could swing important elections and were willing to back Republicans.
But the memo from the Obama camp said the recent anti-illegal immigration rhetoric among Republics was turning away Latinos. The memo singled out Mitt Romney and Newt Gingrich, the two Republican front-runners, saying that their supposed pandering to conservative voters has alienated the Latino population.
A Pew survey released last month showed that 68 percent of Latinos supported Obama over Romney.
"When it comes to the November election," the memo said. "President Obama may receive the highest percentage of the Hispanic vote ever --higher than the 73 percent that Bill Clinton got in his 1996 reelection."
Republicans shot back at the Obama camp after the memo, saying the president has had four years to improve the plight of Latinos – yet has failed to stimulate the economy or create jobs. They called the memo a "desperate attempt" by the campaign to win Latino support.
"Hispanics across the country have been disproportionately hurt by abysmal economic policies of Obama and are ready for a change of direction in Washington," Alexandra Franceschi, spokeswoman for the Republican National Committee, said in an email. "With the economy and job creation being the main issues for Latinos in this election, according to surveys, it will be difficult for Obama to convince Latinos to support the same failed policies."
Follow us on twitter.com/foxnewslatino
Like us at facebook.com/foxnewslatino