Newly-Minted Honduran President: We Need More U.S. Help To Fight The Drug War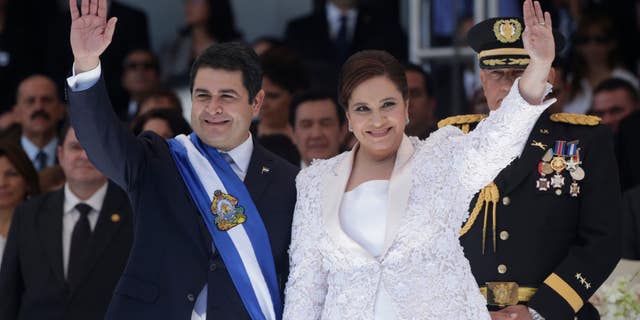 TEGUCIGALPA, Honduras (AP) – Conservative Juan Orlando Hernandez was sworn in as president Monday after a speech in which he urged the U.S. to continue support for Honduras' counter-narcotics operations and promised an iron-fist approach on crime.
"Honduras is going through one of the most difficult periods when it comes to security, 80 percent of the drugs heading to the United States go through the country leaving behind death, pain and mourning," Hernandez said.
The 46-year-old lawyer said about 70 percent of homicides are linked to drug trafficking. Honduras had a 2011 homicide rate of 91.6 per 100,000, according to the United Nations.
Hernandez said the U.S. must recognize its responsibility for Honduras' homicide rate, the world's highest for a country not at open war.
He replaces fellow conservative Porfirio Lobo, who took office in 2010 amid a crisis set off by the ousting of leftist Manuel Zelaya.
Weeks before he was elected president, Hernandez as president of Congress pushed through legislation to create a new military police force that has taken over many security duties in this Central American nation afflicted with crime.
Victor Mesa, former security minister, said Honduras' institutions are so weak that drug trafficking has infiltrated them.
"Honduras is going through a phase of seeing its state institutions evaporate," Mesa said. "In many places the state is only a legal figure tainted by drug trafficking at all levels."
In his four year-term ending in January 2018, Hernandez will also face great economic challenges.
At least 50 percent of economically active Hondurans are unemployed or underemployed and about 66 percent of the country's 8.5 million people live in poverty. The economy grew 2.6 percent last year, according to a study released Monday by the Central Institute for Fiscal Studies.
Follow us on twitter.com/foxnewslatino
Like us at facebook.com/foxnewslatino