John Kerry Says Texas' Plan To Execute Mexican-Born Cop Killer Could Hurt U.S. Diplomacy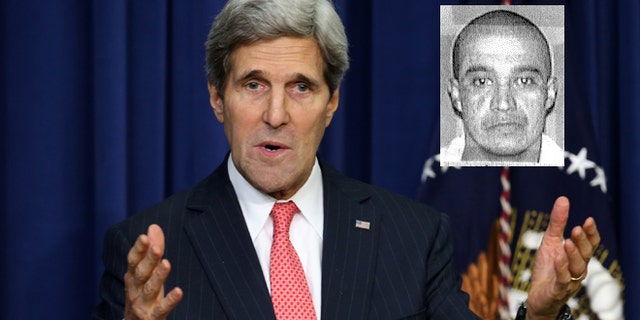 U.S. Secretary of State John Kerry warned Texas officials earlier this week that the planned execution of a Mexican man convicted of killing a Houston police officer could do more harm than good, especially in regards to Americans detained overseas.
Edgar Arias Tamayo, a 46-year old Mexican man, was in the country illegally when he killed Houston police officer Guy Gaddis. Tamayo was arrested by Gaddis outside a nightclub in 1994 for robbery. While being transported to jail, Tamayo pulled out a hidden gun and shot Gaddis fatally.
Now his case has attracted the attention of the State Department because of a judge's September decision to set his execution for Jan. 22 and the revelation that Tamayo was not notified of his right to contact the Mexican consulate, in violation of the Vienna Convention on Consular Relations.
Tamayo's case was one of 51 in the U.S. – 14 of them in Texas – that the International Court of Justice, the United Nation's top judicial body, asked the United States to review the judgment in 2004 as part of an examination of possible violations of the Vienna Convention.
While Kerry noted in a letter to Texas Gov. Rick Perry and state Attorney General Greg Abbott that he didn't question Tamayo's conviction, the violation of an international convention could have grave repercussions for Americans who are locked up abroad.
"I have no reason to doubt the facts of Mr. Tamayo's conviction, and as a former prosecutor, I have no sympathy for anyone who would murder a police officer," Kerry wrote, according to the New York Times. "Our consular visits help ensure U.S. citizens detained overseas have access to food and appropriate medical care, if needed, as well as access to legal representation."
Kerry also noted in his letter to the Texas lawmakers a note he received earlier this year from Mexico's ambassador to the United States, Eduardo Medina Mora, who wrote, "This issue has become and could continue to be a significant irritant in the relations between our two countries."
Emboldened by Kerry's letter, Tamayo's lawyers on Wednesday asked the state to grant him a 30-day reprieve and petitioned the Texas Board of Pardons and Paroles to commute his death sentence to life in prison.
Despite the request from Kerry, Texas officials have given no indication that they plan to make any move in Tamayo's case. State officials claim that the International Court's request needs to be handled in Congress, where legislation ordering states to comply is pending.
"It doesn't matter where you're from – if you commit a despicable crime like this in Texas, you are subject to our state laws, including a fair trial by jury and the ultimate penalty," Lucy Nashed, a spokeswoman for Perry, told the Dallas Morning News.
Tamayo's plight follows on the heels of the 2008 execution of José E. Medellín, another Mexican national who was convicted in the 1993 gang rape and murder of two Houston girls.
In 2004, President George W. Bush ordered Texas and the other states to review the 51 cases. The U.S. Supreme Court, however, agreed with the arguments made by Texas' then-solicitor general, Ted Cruz – now a U.S. Senator - that the president has no power to order state courts to abide by the International Court's decision.
Four months after the Supreme Court ruling, Medellín was executed in Texas' Huntsville Unit – the busiest execution site in the United States.
Follow us on twitter.com/foxnewslatino
Like us at facebook.com/foxnewslatino