Joe Scarborough, Trump trade accusations about National Enquirer story
President Trump and "Morning Joe" co-host Joe Scarborough continued their contentious back-and-forth on Twitter on Friday, with Trump labeling Scarborough's show "FAKE NEWS" and Scarborough accusing the president of trying to use a National Enquirer story to blackmail him into positive coverage.
Trump kicked off the feud on Thursday, tweeting scathing insults aimed at Scarborough and his co-host and fiancee, Mika Brzezinski. The pair, who have been fiercely critical of Trump, even questioning the president's mental health, responded Friday morning in a Washington Post opinion piece and then on their television show. Trump, who said Thursday morning he didn't watch "Morning Joe" anymore, apparently decided to tune in on Friday, and the prolific tweeter struck back just before 9 a.m.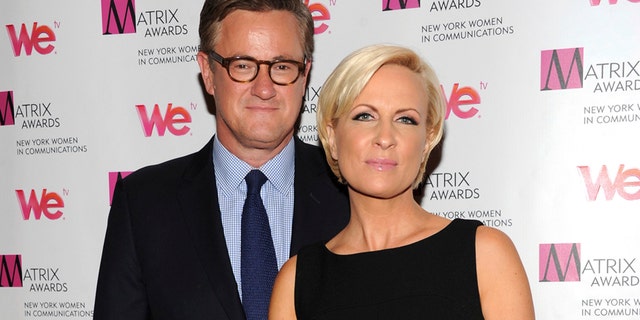 The primary point of contention in Round 2 of the fight was Scarborough's claim that Trump aides once tried to blackmail him into providing positive coverage by threatening Scarborough with a negative National Enquirer story.

"Watched low rated @Morning_Joe for first time in long time. FAKE NEWS. He called me to stop a National Enquirer article. I said no! Bad show," Trump wrote.
Scarborough replied to Trump in a pair of tweets: "Yet another lie. I have texts from your top aides and phone records. Also, those records show I haven't spoken with you in many months. Why do you keep lying about things that are so easily disproven? What is wrong with you?"
The National Enquirer's website on Friday featured a lead story about Scarborough and Brzezinski's "sleazy cheating scandal" that had run earlier in June. The two, who are now officially engaged, had been rumored lovers for some time before they went public with their relationship. Brzezinski, who had been married for 23 years, only finalized her divorce this year. Scarborough divorced his second wife in 2013.
"At the beginning of June we accurately reported a story that recounted the relationship between Joe Scarborough and Mika Brzezinski, the truth of which is not in dispute," said an accompanying statement from Dylan Howard, the vice president of American Media, the Enquirer's parent company. "At no time did we threaten either Joe or Mika or their children in connection with our reporting on the story. We have no knowledge of any discussions between the White House and Joe and Mika about our story, and absolutely no involvement in those discussions."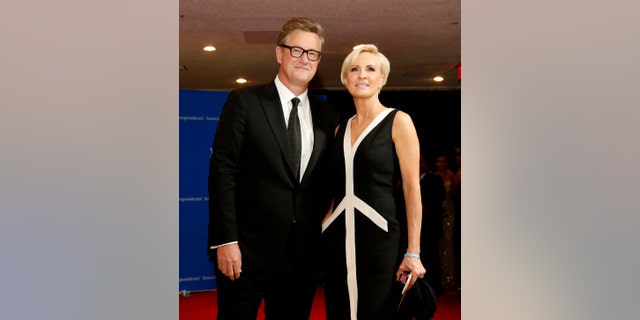 Earlier Friday, Scarborough, a former Republican congressman, and Brzezinski, a former network correspondent, discussed the tweets during their MSNBC show.
"I am very concerned about what this once again reveals about the president of the United States," Brzezinski said.
Scarborough added: "We're okay – the country's not."
Scarborough said Trump "attacks women because he fears women," and both co-hosts played amateur psychologist, alluding to Trump's history making controversial remarks about women and saying those incidents may reveal something greater about the president.
"He appears to have a fragile, impetuous, childlike ego that we've seen over and over again," Brzezinski said. "Especially with women. It's like he can't take it."
She added: "This has brought us back 30 years – women in the White House need to set him straight."
Scarborough said he "would not allow any of my children to behave this way" and called into question Trump's "emotional state" multiple times.
"If you don't like our show, and if you care about what's best for America, turn us off," he said.
The tweet that drew the most criticism Thursday was one that mocked Brzezinski over a supposed facelift. The White House sharply disputed attempts to cast the tweet as an attack on women.
Counselor to the President Kellyanne Conway said Trump has been promoting women for years as a businessman and now as president and suggested Scarborough and Brzezinski were being hypocritical.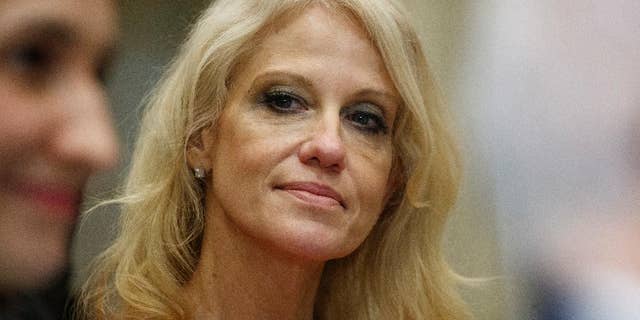 "It's incredible to watch people play armchair psychologist, outwardly ridiculing the president's physicalities, mental state, calling names … [and] feigning shock when he wants to fight back and defend himself," Conway told "Fox & Friends" on Friday.
In their Washington Post piece, Scarborough and Brzezinski described Trump's behavior as "unmoored."
"America's leaders and allies are asking themselves yet again whether this man is fit to be president," they wrote. "We have our doubts, but we are both certain that the man is not mentally equipped to continue watching our show, 'Morning Joe.'"
Later in the column, the pair again questioned Trump's "mental health" -- as they have numerous times on air -- and said Trump had an "unhealthy obsession" with their show.
The controversy began Thursday with two early morning tweets from Trump.
"I heard poorly rated @Morning_Joe speaks badly of me (don't watch anymore). Then how come low I.Q. Crazy Mika, along with Psycho Joe, came to mar-a-Lago 3 nights in a row around New Year's Eve, and insisted on joining me. She was bleeding badly from a face-lift. I said no!" Trump wrote.
In their Washington Post column, Scarborough and Brzezinski said Trump was the one who had requested multiple meetings with the duo and also denied Brzezinski had a face lift or was bleeding from a procedure. Instead, they wrote Brzezinski had "a little skin under her chin tweaked."
The White House defended Trump, with Deputy Press Secretary Sarah Sanders on Thursday saying the president was merely fighting "fire with fire."
Congressional Republicans -- led by House Speaker Paul Ryan and Sens. John McCain, Ben Sasse and Lindsey Graham -- quickly denounced Trump's tweets, however.
MSNBC contributor Donny Deutsch viciously attacked Trump near the top of Friday's show, declaring that when Trump "goes low" Deutsch would go just as low, turning the tables on a phrase made famous by former First Lady Michelle Obama.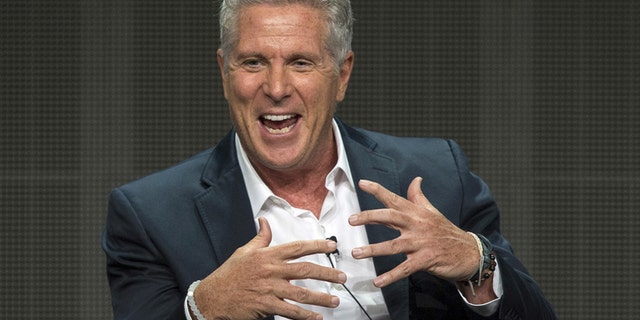 "He's physically disgusting to look at," Deutsch said, adding: "He's not mentally okay."
Later, an incredulous Deutsch said: "To talk about women that way -- and the irony is you physically look like you do?"
Deutsch also challenged Trump to a physical fight.
"We're from Queens – I'll meet you in the schoolyard, brother. I'll meet you in the schoolyard," Deutsch said.
Trump assailed the "Morning Joe" co-hosts Thursday after two mornings spent attacking other media outlets -- most notably The New York Times and CNN.
During the Republican presidential primaries, the "Morning Joe" co-hosts were often accused of having too-cozy a relationship with Trump, who often called in to the show. But their rapport soured after Trump became the likely nominee and, despite a brief period of seeming reconciliation following Trump's November win in the presidential election, Scarborough and Brzezinski have been fierce Trump critics during his presidency.