GOP Presidential Hopefuls Back Tea Party Views on Spending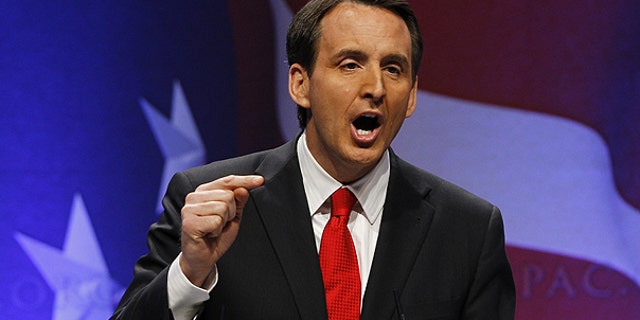 WASHINGTON—House Republican leaders got a rude jolt from tea-party insurgents on the budget this week, but potential GOP presidential hopefuls hewed Friday to tea-partiers' views on spending.
At an annual gathering of conservative activists in Washington, attendees celebrated their influence, highlighted in the move by Republican leaders to seek billions of dollars in additional budget cuts after an initial draft faced criticism.
"New blood is having a remarkable impact," said Ray Biondo, who came to the Conservative Political Action Conference from Chicago.
One after another, politicians addressing the group pledged to cut billions from federal programs, pass a balanced-budget amendment to the Constitution, and revamp Medicare, Medicaid and Social Security. They also thanked the conservative activists who helped elect Republicans to Congress in the fall—the same freshmen Republicans who pressured party leaders on Capitol Hill this week to seek additional spending cuts.
"It's a resounding message," said Rep. Steve King, an Iowa Republican whose constituents will hold disproportionate sway in deciding the 2012 Republican presidential nominee. "Anybody running for president should understand that the voices of this class, the 87 freshmen Republicans, is also the voice of the activists in America, the people who went to the polls."
Nearly every speaker emphasized the need to drastically reduce government spending and criticized Democrats for the recent explosion in federal debt.
Click here for more on this story from The Wall Street Journal.