Democrat Chad Taylor sues to get name off Kansas Senate ballot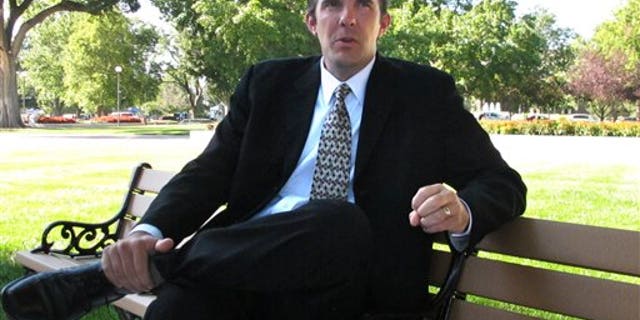 Democratic candidate Chad Taylor has filed a petition with the Kansas Supreme Court to get his name removed from the Nov. 4 ballot in the U.S. Senate race.
Taylor filed his petition Tuesday, naming Kansas Secretary of State Kris Kobach as the defendant. Kobach is the state's chief elections officer and has refused to take Taylor's name off the ballot even though Taylor has ended his campaign.
Taylor was a candidate against three-term Republican Sen. Pat Roberts, but he announced last week he was ending his campaign in a move that boosted the chances of independent candidate Greg Orman.
Kobach ruled that Taylor failed to comply with state election laws by not stating in his withdrawal letter that he was incapable of fulfilling the duties of the office.