Christie sworn in for second term as NJ gov amid controversies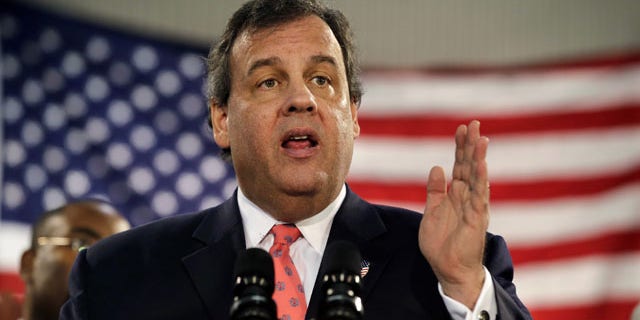 New Jersey Gov. Chris Christie took the oath of office for the second time Tuesday, renewing a call for bipartisanship amid two controversies which loom large over his political future.
Since cruising to an easy re-election victory in November, Christie has been hit with multiple investigations into traffic tie-ups that appear to have been ordered by his staff and an allegation that his administration tied Superstorm Sandy aid to approval for a real estate project.
Also on Monday, nine-time Olympic gold medalist Carl Lewis said Christie dropped a plan to appoint him the state's first physical fitness ambassador when he launched a political campaign against a Christie friend. Christie's administration did not return an email from the Associated Press seeking comment.
In excerpted remarks from his inaugural address, Christie did not mention either controversy, instead focusing on two of the main themes of his governorship: small government and bipartisan co-operation.
In another excerpt, Chrisite cast himself in contrast to what he calls the "attitude of Washington, D.C. The attitude that says I am always right and you are always wrong. The attitude that puts everyone into a box they are not permitted to leave. The attitude that puts political wins ahead of policy agreements. The belief that compromise is a dirty word."
The remarks may be taken as ironic, considering the revelations that a Christie staffer ordered two of three approach lanes to the George Washington Bridge from the town of Fort Lee shut down for four days in September apparently as political retribution against the Democratic mayor there, perhaps for not endorsing Christie for re-election.
The U.S. Attorney's Office and two state legislative committees are now investigating.
Christie has apologized, denied any involvement with or knowledge of the plot and fired a deputy chief of staff at the center of the controversy.
The inauguration festivities started with a morning service at Newark's New Hope Baptist Church before the midday swearing in and address in Trenton. A planned evening party on Ellis Island was canceled due to bad weather.
The Associated Press contributed to this report.