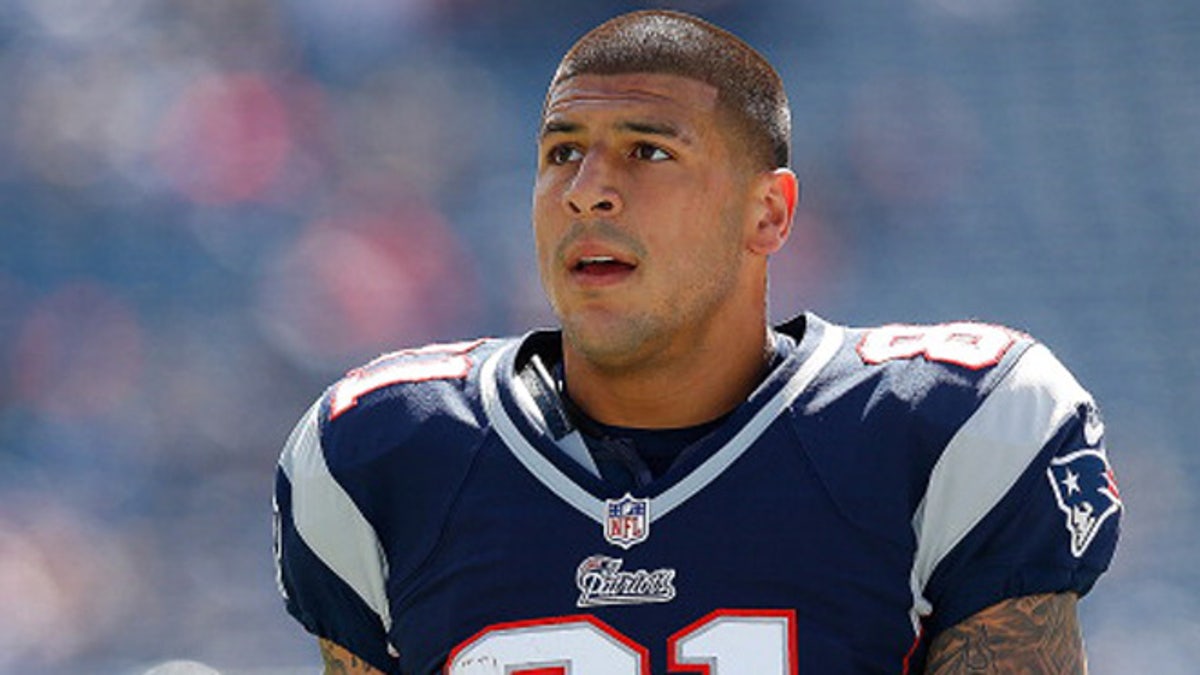 For decades, the National Football League (NFL) has written virtually the same story countless times over. The only difference between those stories is the name of its main character.
On Wednesday the NFL cut-and-pasted "Aaron Hernandez" as the lead into its pre-written story.
Hernandez was one of the top tight ends in the country in both college and the pros. As a junior at the University of Florida, he won the John Mackey Award and was selected as a first-team All-American by multiple publications. After his junior year, in which he caught 111 receptions for 1,382 yards, he left college to enter the 2010 NFL draft.
Selected in the fourth round by the New England Patriots, he continued to dominate on the field. In just the second week of his first season, Hernandez became the youngest player since 1960 to have 100 yards receiving in a single game. Look up his stats for the 2010, 2011 and 2012 seasons; there is no debate that he was a rising star.
Hernandez made NFL history again in 2012 when he inked a contract extension with the Patriots that paid him $37.5 million over five years. His $12.5 million dollar signing bonus was the largest-ever for a tight end.
But Hernandez's fall from fame and fortune was even faster than his rise.
Less than a year after his new deal, in June of 2013, Hernandez went from breaking tackles to making a "perp walk" in shackles: He was arrested for murder and cut from the very team that placed such a high value on his athleticism.
Insiders were not surprised by the news. He reportedly failed multiple drug tests in college. And, it had long been suspected that in 2007, also while in college, Hernandez was involved in a still-unsolved drive-by shooting. Also, he was investigated for his role in a restaurant brawl but skirted felony charges.
In the final chapter of Hernandez's rise and fall, just five years after he was drafted, a jury has found him guilty of the first-degree murder of Odin Lloyd.
But the NFL already knew the end of this story years ago. It was just another case of history repeating itself.
Nineteen years ago, the St. Louis Rams drafted in the first round University of Nebraska star running back Lawrence Phillips. Never mind that he was arrested in college for smashing his girlfriend's head into a mailbox.
Despite the team's huge financial investment in Phillips, it cut him within a year. Then the Miami Dolphins signed him. He was cut after an altercation with another woman. Then the San Francisco 49ers signed him. He was cut again.
Then, ten years ago, Phillips was sentenced to 31 years in prison for a variety of crimes related to domestic abuse and driving his car into a group of teenagers. Phillips is now accused of murdering his cellmate.
And just a few weeks from now, another top draft prospect named Jameis Winston, who might be selected with the No. 1 overall pick, is considered by at least one team executive to be "the most investigated player" to enter the NFL draft due to his off-the-field issues including a rape allegation while at Florida State.
And Thursday, the NFL announced that it was reinstating Adrian Peterson after the star running back pleaded no contest to striking his 4-year-old son with a switch.
The list of bad behavior goes on and on and on. The NFL does not care about a player's character and fitness because it already has their story written.